Looking forward during black history month. We celebrate and honour the past, uplift the voices of the current generation, and create space to re-imagine possibilities outside of the limits set upon us.
Throughout the month of February, Nia Centre hosted a series of events that coincided with the themes and goals behind Black Futures Month. Exploring themes of migration and paradise lost, coming of age in the city, creative growth, and reflecting on the past decade, with a focus on contemporary Black Canadian history.
On Wednesday, February 19th, Nia Centre hosted Between Two Worlds, an event at A Different Booklist Cultural Centre that included award-winning author Nicole Dennis-Benn's live reading of a selection from the pages of Patsy. This was followed by an intimate conversation with Canadian literary critic Donna Bailey Nurse about Nicole's work, life as an author and more.  Read more.
---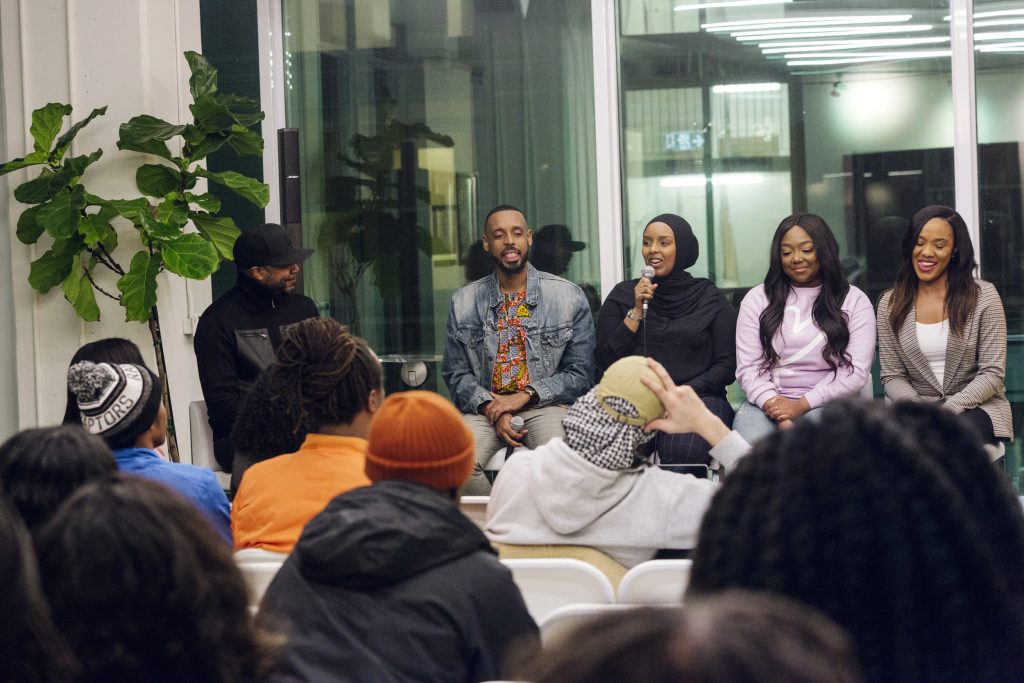 On Thursday, February 20th, Nia Centre hosted Towards the Future: Black Creatives X Mentorship. This event opened with performances from two youth who have benefited from Nia's Creative Connect program. With a conversation lead by Dwayne Morgan, this event centred around the insightful conversation that took place between a panel that consisted of photographer Anthony Gerbrehiwot and his mentee Sarah Bashir, and businesswomen Pualeanna Reid and her mentee Kenneshia Duffus, and how the multi-faceted nature of mentorship connects to many other words such as connection, training and development. Read more.
---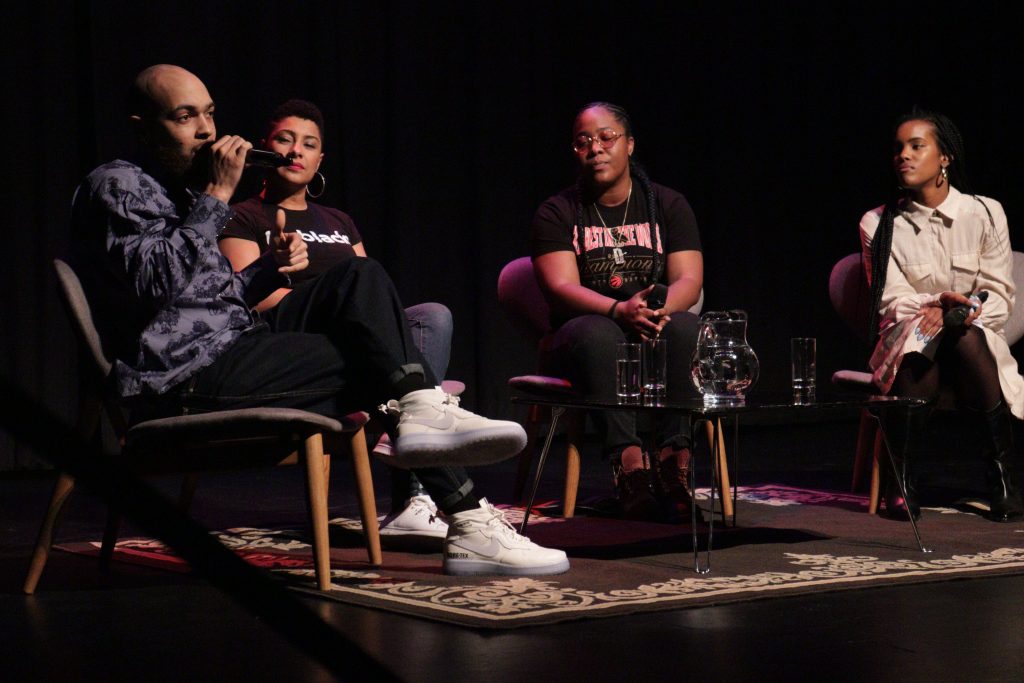 On Saturday, February 29th as a closing to the month, the screening of Matthew Progresses' video essay, TXN took place at the Harbourfront Centre. As a multi-disciplinary artist whose work is heavily influenced by surrealism and humanity, Matthew's piece was a creative, moving and opportune expression of the people, moments and movements that defined Black history and culture in Toronto over the last ten years. With the concluding of the viewing, the event was followed by a panel discussion that was moderated by Nia Centre's Executive Director Alica Hall and included Matthew, filmmaker Cazhhmere, and journalist Camille Dundas. Read more.