Alica Hall
Alica Hall strongly believes in the transformative potential of the arts to empower and strengthen communities. She has a professional background in strategic communications, having spent 6 years supporting health and non-profit organizations. Alica has a passion for creating spaces for artists to imagine, explore and connect with new audiences. Most recently she served as the Co-chair of Pride Toronto, the largest LGBTQ+ festival in North America. Under her leadership, the festival grew from 10 days to a month, by partnering with cultural institutions to bring queer artists into new venues and spaces.
As the Executive Director of Nia Centre for the Arts, Alica led the development of Canada's first professional multi-disciplinary arts facility dedicated to supporting and showcasing Afro-diasporic art. This $12 million capital project transformed the Nia Centre's 14,000 sq. ft. facility to create a performance theatre, artist studios, a digital media lab, event space, and gallery space for Black artists and young creatives.
---
Adom Acheampong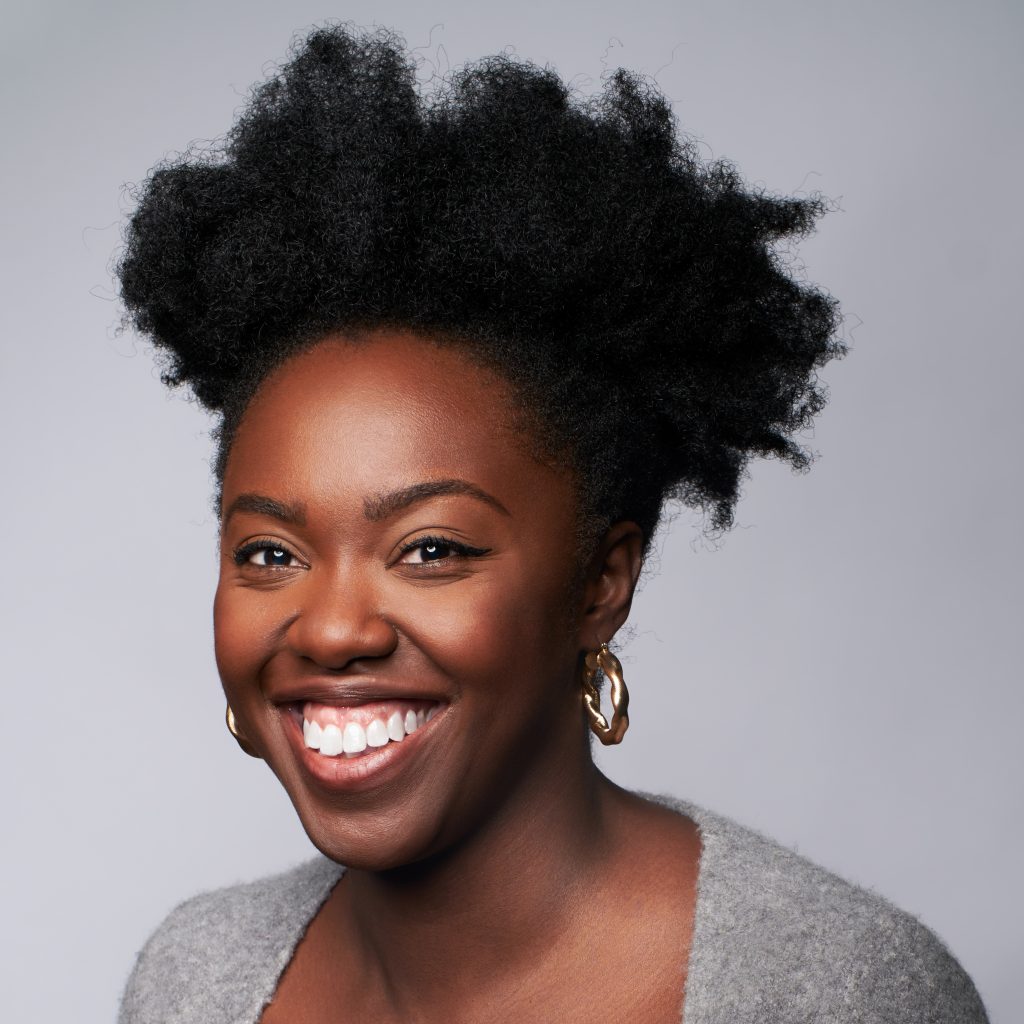 Adom holds an Honours Degree in Arts and Contemporary Studios from Ryerson University. She has worked in an administrative, producing, mentoring, and advisory capacity within the arts and cultural sector. Prior to Nia Centre, Adom worked as the Program Coordinator at East End Arts, the City's sixth Local Arts Service Organization, where she worked to transform and deepen the level and impact of community arts programming, while also building robust evaluation and reporting frameworks. As Program Manager at Nia Centre she works to support, amplify, and advocate for artists of the African Diaspora. Adom currently serves as the Chair of the Decent Work Advisory Committee, an initiative of the Ontario Nonprofit Network that works to improve the quality of life of employees within the nonprofit sector. She also sits on the Fund Development Committee for ArtReach.
Adom is an emerging writer, working primarily within short fiction, and was one of four Writers in Residence at Firefly Creative Writing last year. Her work has been published through Broken Pencil Magazine, and she has read her work at a number of literary events throughout the City, including the Tartan Turban Secret Readings, and the Draft Reading Series.
(Phone Extension : 701)
---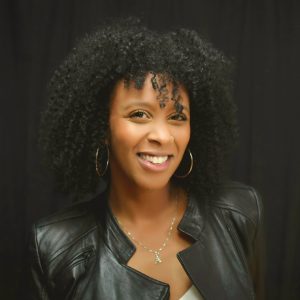 Ikram Kabadeh
Ikram is a Child and Youth worker with over 10 years of experience designing and implementing programs that support people and communities through transitional and pivotal phases of life. Prior to joining the team at Nia Centre, Ikram worked in a variety of roles in the non-profit sector including as a caseworker supporting young women with addictions and mental health disorders. More recently she was the Children's Program Manager at Boys and Girls Club St.Alban's where she created, supervised, and implemented developmentally appropriate programs and initiatives for school-aged children and families. Ikram is passionate about creating safe spaces for young people to grow, build a positive sense of self and develop life skills using the arts. As an avid art lover, Ikram looks forward to continuing to promote healing, expression, and culture through a therapeutic approach. Outside of work, Ikram is a travel and adventure seeker, and a self-proclaimed shoe connoisseur.
(Phone Extension : 703)
---
Namulinda Lester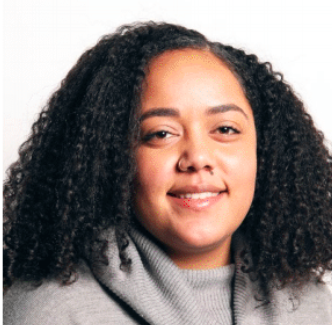 Namulinda holds an Arts and Contemporary Studies Degree majoring in Global Studies with Ryerson University. With an ardent interest in arts, history, and politics it was a natural transition entering the nonprofit sector as an affordable housing advocate, fighting for communities who have historically been underserved and underrepresented. Prior to Nia Centre, Namulinda worked as a Manager for Co-operative Housing Operations and will continue advocacy serving as the Vice-President on the Board of the Co-operative Housing Federation of Toronto. Namulinda joins the Nia Centre team, bringing her personal passion in the arts space and her skills as an Operations Manager together. She is keen to ensure the vision for the Centre is supported through the development, and supervision of operations strategies
(Phone Extension : 704)
---
Sanique Walters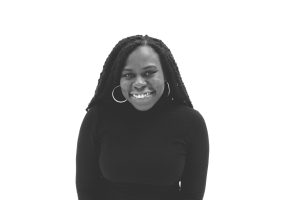 Sanique holds a Master in Environmental Studies Degree and a Bachelor of Honours Degree in Social Science from York University. During her tenure at York University, Sanique served as a Senior Ambassador within the Residence Life Team and Diversity Peer Education Team, where she has gained extensive experience in administration, event management, mentorship and the development of student programs and initiatives. Since joining the Nia Centre team in the last year, she has been responsible for coordinating the Creative Connect mentorship program, developing youth-targeted programming, workshops and events
(Phone Extension : 700)
---
Sherisse-Jean Bailey-Howard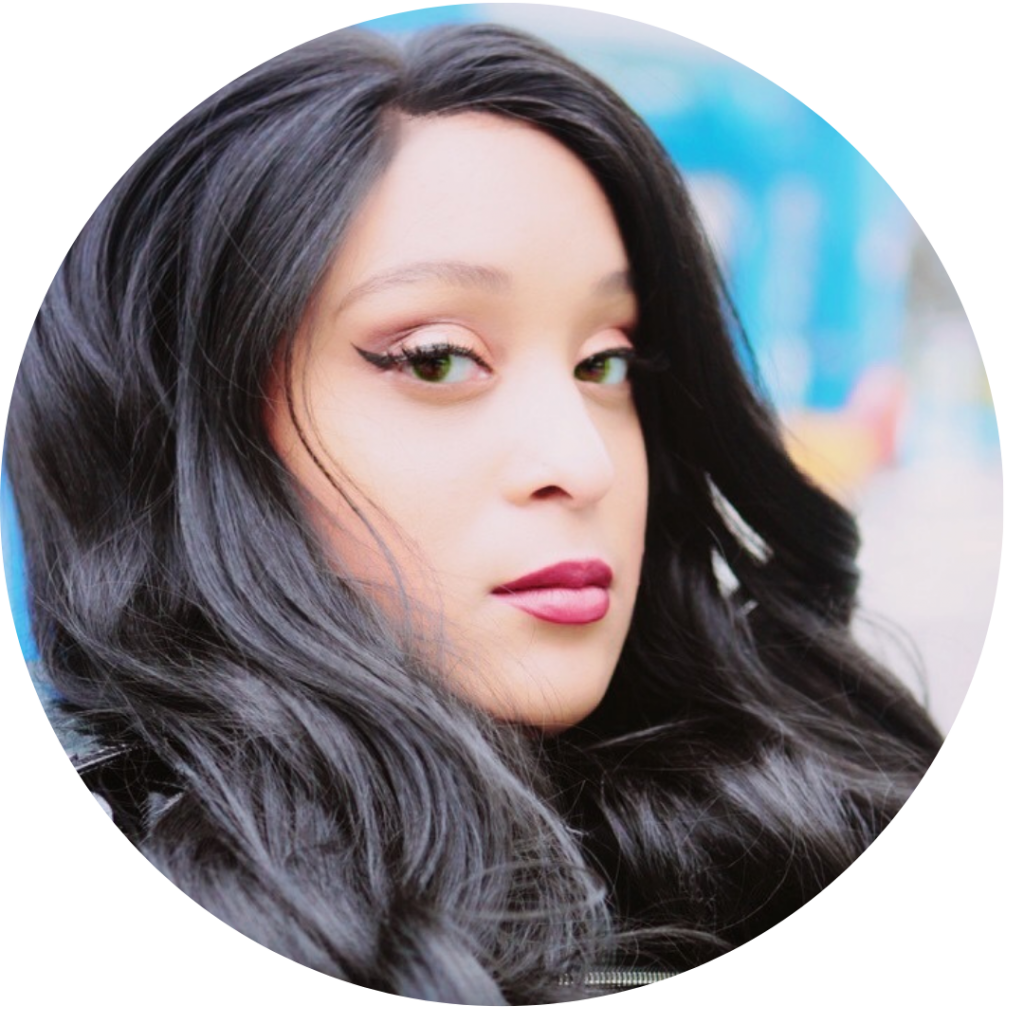 Sherisse is an artist, artistic director, music curator and event producer. With almost a decade ofexperience in the music industry, she has worked at Sony Music Canada in Artist and Repertoire,curated events for NXNE, and directed and produced the concert series Queer Music Social. Her dynamic career includes performances such as Matron Mama Morton in the musical Chicago, and various credits as a session musician, chorus actor, sound engineer, vocalist and the direction and production of live performances for independent artists. She holds a Masters in Performing Arts from AMDA: College and Conservatory in Los Angeles, and a Bachelor of Arts in Sound Engineering from Kwantlen Polytechnic University. Sherisse works as an artist, and curates under the moniker "Sasha the Dragon".
At Nia Centre for the Arts, she brings her dynamic experience, and passion to creating events, and programs for Black artists such as The Mixtape Vol.1, and previous showcase opportunities. Sherisse is passionate about creating innovative opportunities and spaces for artists to showcase and expand their artistic practice.
(Phone Extension: 706)
---
Malaika Eyoh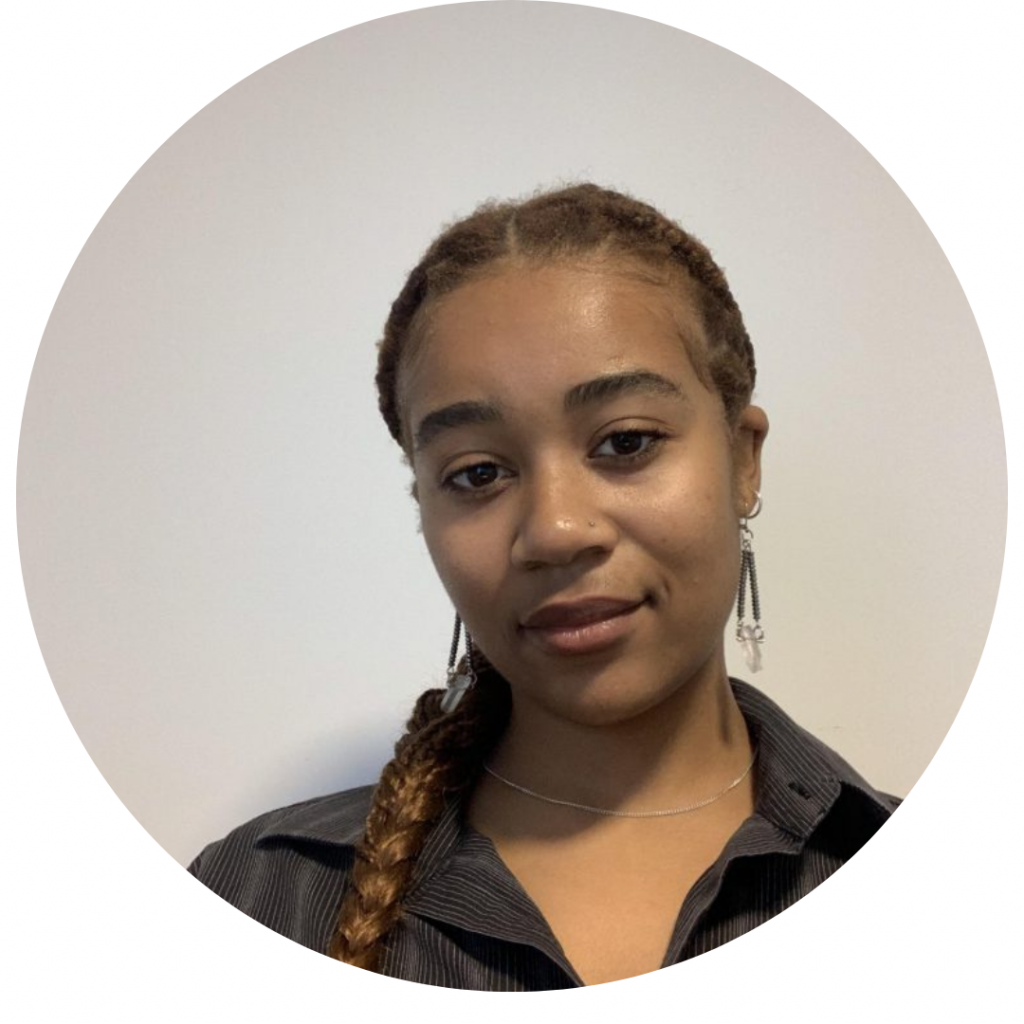 Malaika is a writer and cultural worker. They graduated with an Honours Degree in African Studies and Political Science from the University of Toronto. Before working with the Nia Centre, they worked in writing and creating with platforms like The Bubblegum Club and with independent, youth-led projects like 1919 mag. They have worked as a research assistant at the Royal Museum of Ontario's 'Of Africa' gallery and as a summer research fellow with Jackman Institute for Humanities SiR program. Malaika is interested in the stories, memories, and histories of Black Toronto, and is excited to explore how artists have shaped the city, and how artists from our communities will impact our future.
(Phone Extension : 705)
---
Diane Din Ebongue
Diane is an interdisciplinary artist and arts manager passionate about intangible cultural heritage, empowerment processes and knowledge-sharing through arts. She holds a Master of Sciences, Arts and Techniques of Image and Sound from Aix-Marseille University and a Master of Technologies For Education and Training from Rennes 2 University in France. After working for five years as an audiovisual technician and digital/cultural program manager in France, she moved to Australia where she worked for indigenous art centres. As the manager of Arlpwe Art and Culture Centre, she led the revival of the Artali Festival which celebrates the Australian indigenous peoples of the Barkly Region. She relocated to Calgary in December 2021 and worked for various arts organizations in roles ranging from gallery host to program manager. Thanks to the generous support of the Rozsa Foundation, Diane recently joined Nia Centre as a development specialist, through their Arts Leadership Residency Program.
(Phone Extension: 708)
---
Tisania Francis Smith
SpokenbyT is a spoken word poet and performing artist from Toronto ON. T uses the art of words and poetry in collaboration with hip hop jazz to explore her emotions and articulate her perspectives on the world around her. Her poetry has reached stages across the GTA including HISTORY, Massey Hall, and Metro Toronto Convention Centre. As of September 2023, T hit a record of 100 shows. She's grown with non-profit organizations like Unity Charity and is an alumni of The Remix Project and T has continued to collaborate with numerous brands and organizations such as Footlocker Canada, Adidas and Daniels Corp and has performed on over 60 stages in front of more than 100,000 people thus far.
(Phone Extension: 711)
---
Lloyd Smith
Lloyd is a Child and Youth Worker who graduated from Humber with Honors and received the Julie Davey-Prior Memorial Award.
With over 10 years of experience in youth empowerment, program development and counselling, Lloyd has played a variety of roles in the Social Service sector. Before joining the team at the Nia Centre, Lloyd was the School-Age Program Supervisor at Evergreen Leadership Academy where he created and facilitated age and developmentally-appropriate programs for the children in his care. Lloyd believes in the fact that empowerment is not a one-size-fits-all endeavour. He recognizes that each person has a unique story, background, and set of dreams. His approach is characterized by active listening, genuine empathy, strength identification, and the ability to create a safe and inclusive space where people feel seen, heard, and valued.
(Phone Extension 710)
---
News & Reports
Read More