Alica Hall
Alica Hall strongly believes in the transformative potential of the arts to empower and strengthen communities. She has a professional background in strategic communications, having spent 6 years supporting health and non-profit organizations. Alica has a passion for creating spaces for artists to create, learn and connect with new audiences. More recently she served as the Co-chair of Pride Toronto, the largest LGBTQ+ festival in North America. Under her leadership, the festival grew from 10 days to a month, by partnering with cultural institutions to bring queer artists into new venues and spaces.
As the executive director of Nia Centre for the Arts, Alica is now heading up the development of Canada's first professional multi-disciplinary arts facility dedicated to supporting and showcasing Afro-diasporic art. This $7.5 million capital project will transform the Nia Centre's 14,000 sq. ft. facility to create a 150-seat theatre, artist studios, a digital media lab, a recording studio, event space, co-working space and gallery space.
---
Adom Acheampong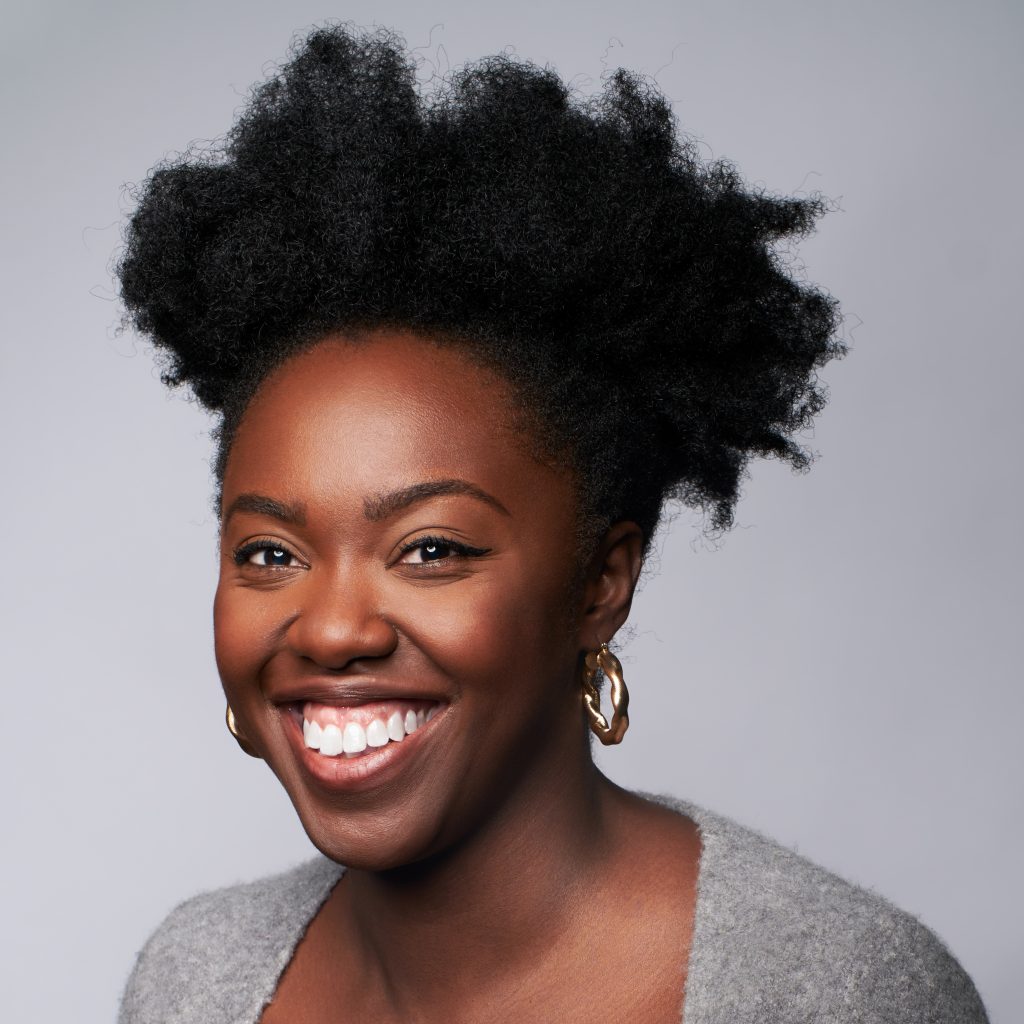 Adom holds an Honours Degree in Arts and Contemporary Studios from Ryerson University. She has worked in an administrative, producing, mentoring, and advisory capacity within the arts and cultural sector. Prior to Nia Centre, Adom worked as the Program Coordinator at East End Arts, the City's sixth Local Arts Service Organization, where she worked to transform and deepen the level and impact of community arts programming, while also building robust evaluation and reporting frameworks. As Program Manager at Nia Centre she works to support, amplify, and advocate for artists of the African Diaspora. Adom currently serves as the Chair of the Decent Work Advisory Committee, an initiative of the Ontario Nonprofit Network that works to improve the quality of life of employees within the nonprofit sector. She also sits on the Fund Development Committee for ArtReach.
Adom is an emerging writer, working primarily within short fiction, and was one of four Writers in Residence at Firefly Creative Writing last year. Her work has been published through Broken Pencil Magazine, and she has read her work at a number of literary events throughout the City, including the Tartan Turban Secret Readings, and the Draft Reading Series.
---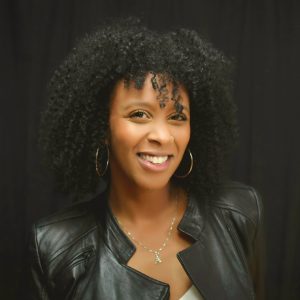 Ikram Kabadeh
Ikram is a Child and Youth worker with over 10 years of experience designing and implementing programs that support people and communities through transitional and pivotal phases of life. Prior to joining the team at Nia Centre, Ikram worked in a variety of roles in the non-profit sector including as a caseworker supporting young women with addictions and mental health disorders. More recently she was the Children's Program Manager at Boys and Girls Club St.Alban's where she created, supervised, and implemented developmentally appropriate programs and initiatives for school-aged children and families. Ikram is passionate about creating safe spaces for young people to grow, build a positive sense of self and develop life skills using the arts. As an avid art lover, Ikram looks forward to continuing to promote healing, expression, and culture through a therapeutic approach. Outside of work, Ikram is a travel and adventure seeker, and a self-proclaimed shoe connoisseur.
---
Namulinda Lester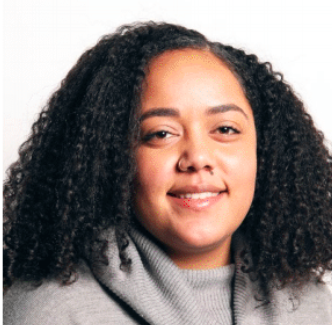 Namulinda holds an Arts and Contemporary Studies Degree majoring in Global Studies with Ryerson University. With an ardent interest in arts, history, and politics it was a natural transition entering the nonprofit sector as an affordable housing advocate, fighting for communities who have historically been underserved and underrepresented. Prior to Nia Centre, Namulinda worked as a Manager for Co-operative Housing Operations and will continue advocacy serving as the Vice-President on the Board of the Co-operative Housing Federation of Toronto. Namulinda joins the Nia Centre team, bringing her personal passion in the arts space and her skills as an Operations Manager together. She is keen to ensure the vision for the Centre is supported through the development, and supervision of operations strategies
---
Sanique Walters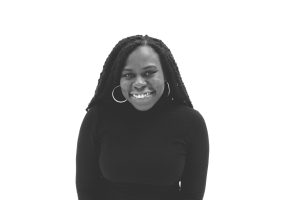 Sanique holds a Master in Environmental Studies Degree and a Bachelor of Honours Degree in Social Science from York University. During her tenure at York University, Sanique served as a Senior Ambassador within the Residence Life Team and Diversity Peer Education Team, where she has gained extensive experience in administration, event management, mentorship and the development of student programs and initiatives. Since joining the Nia Centre team in the last year, she has been responsible for coordinating the Creative Connect mentorship program, developing youth-targeted programming, workshops and events
---
Sherisse-Jean Bailey
Sherisse-Jean has experience as a senior sound engineer, voice teacher, and artistic director; she's managed a steady roster of artists at Singer's Edge and handled the social media marketing and direction of live shows, rehearsals and recording sessions for many independent artists on the east coast. She completed her Bachelors of Arts in Sound Engineering at Kwantlen Polytechnic University in Vancouver Canada. After graduation she secured a scholarship to attend American Musical Performing Arts College and Conservatory in Los Angeles,California where she completed her Masters of Arts in Performing Arts. When the pandemic arrived in 2020, Sherisse-Jean pivoted her career and attended Ryerson University, to complete her second Bachelors of Arts in Creative Industries; during her studies she secured an Internship with Sony Music Canada in their A&R department.
With experience performing at the Hollywood Bowl, and Pasadena Playhouse, Sherisse-Jean brings an insight to performing arts through her lived experience. Now, joining Nia Centre she is combining her technical skills and lived experience to develop programming to support artists. In her spare time she enjoys meditations,content creation, shopping, hanging out with her fiance and dog, and curating her own EP under the moniker: SASHATHEDRAGON.
---
Malaika Eyoh
Malaika is a writer and cultural worker. They graduated with an Honours Degree in African Studies and Political Science from the University of Toronto. Before working with the Nia Centre, they worked in writing and creating with platforms like The Bubblegum Club and with independent, youth-led projects like 1919 mag. She has worked as a research assistant at the Royal Museum of Ontario's 'Of Africa' gallery and as a summer research fellow with Jackman Institute for Humanities SiR programme. They are interested in the stories, memories and histories of Black Toronto, and are excited to explore how artists have shaped the city, and how artists from our communities will impact our future. Away from work, Malaika writes short-fiction sometimes and is interested in exploring filmmaking.
---
Brishawna Ford
Brishawna is driven by her mission to expand affordable, inclusive, and accessible arts education to Black & racialized youth across Canada. Her expertise meets at the intersection of performing arts and youth development. She has seven years of experience leading the development of artistic and needs-based programs, outreach initiatives, and advocacy campaigns for racialized, low-income, and at-risk youth of all ages. Brishawna is deeply passionate about using art as a tool for community healing. As a classically trained performing artist, she has over ten years of training and experience in theatre, film, and creative movement with a rich knowledge of performing arts techniques.
Brishawna is eager to continue to pay forward the gift of a transformative arts education to youth in our community, alongside the Nia Centre for the Arts.
---
News & Reports
Read More