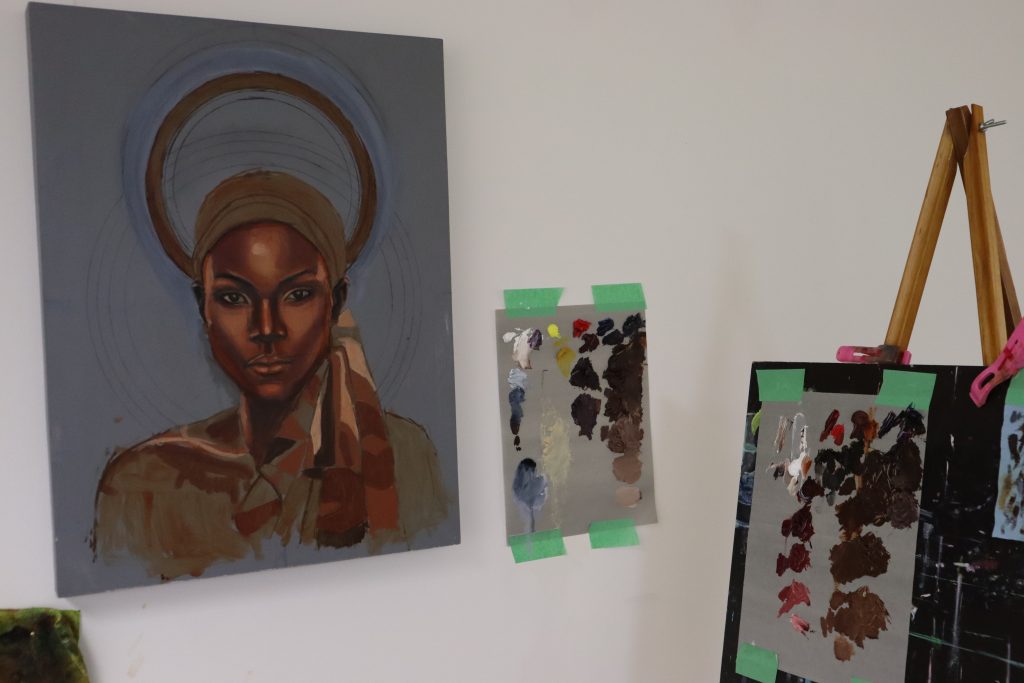 A space to create. A space to grow. A space to share.
A haven for artists seeking to expand their horizons! Our dynamic programs & space is dedicated to providing a home for creativity, offering tailored multidisciplinary arts programs for artists of all disciplines. Whether you're a visual artist, performer, or creator in any form, Nia Centre is your canvas to explore, innovate, and collaborate. Join our vibrant community and take advantage of programs designed to elevate your craft, foster connections, and fuel your artistic journey. At Nia Centre for the Arts, we celebrate the unique voice of every artist, providing the support and resources needed to thrive in the rich tapestry of the creative world.
Artist in Residence
Our Artist in Residence program provides artists with a space to push their artistic boundaries, and explore new mediums, concepts, and ways of working. The Residency allows artists to create new work, engage in artistic play, exploration, and research, while building their artistic communities and networks.
The Residency offers artists access to:
A professional artist studio at Nia Centre, Canada's first professional multidisciplinary Black arts centre
Financial resources to support their artistic and professional development
Professional development and community building opportunities
For the 2024 Winter Residency, space is offered on an invitational model, as we continue to grow the residency. An open Call for Applications will be made available to all interested in eligible artists in 2024.
The Artist in Residence program is supported by:
---
Left of Centre
Left of Centre is an artist incubation project which combines professional development, creative consulting, critical feedback, and seed funding to support the careers of emerging Black artists living within Toronto or the GTA.
With multiple streams, Left of Centre allows artists to locate themselves within the incubator, making use of elements that are best suited towards their needs – whether that be funding, consulting, critique, or inspiration.
Developed in collaboration with Black artists and advisors, across a wide range of disciplines, Left of Centre seeks to support emerging Black artists in navigating traditional and non-traditional art spaces and institutions, securing funding for their work, developing their artistic practices, and continuing to inspire our creative community.
Left of Centre offers the following programming streams & opportunities.

Learn More about other programs for Artists.
Learn More