About the Creative Catalyst Stream
Part of the Left of Centre program, the Creative Catalyst stream pairs a dedicated cohort of 24 emerging Black artists with a group of 8 arts-based consultants to receive consulting services, support, and mentorship over the course of 7 months. Participating artists will have general, self-guided access and support from all consultants, however each participating artist will also be paired directly with a consultant working within their primary artistic discipline to receive more intensive, one-on-one consulting and support. This stream provides consulting in 7 areas:
Curatorial Practice
Site Specific & Experiential Art
Photography
Visual Art
Creative Writing
Grant Writing
Business Development
The Creative Catalyst stream is application-based, and best suited towards emerging artists who have made a commitment towards establishing their artistic careers, are currently working on new work or building on existing work, and looking to regularly engage with an artistic consultant. Click here to download the full list of services offered by each Consultant.
Applications will be open from Monday, June 24 to Sunday, July 26, 11:59pm.
How Will Creative Consulting Support Me?
In-depth consulting from your specific consultant, including one-on-one meetings, phone calls, and regular email correspondence
Access to a series of unique artistic consulting services provided by the consultant, free of charge. Services include portfolio reviews, website development support, private workshops/tutorials, editing services, curatorial support, and much more.
Access to events and workshops held by the consultant, free of charge or at discounted rates
Expanded networks including supported introductions and relationship building with other established artists, art spaces, and more
General access to all 8 Creative Consultants over email
Expanded artistic networks with other participating artists and Creative Consultants
Preference for Seed Funding and Crit Nights in 2021
Artistic exposure through our Blog, Social Media, and external media outlets through artist interviews, videos, and social media take overs
---
Site Specific & Experiential Art – Ashley McKenzie-Barnes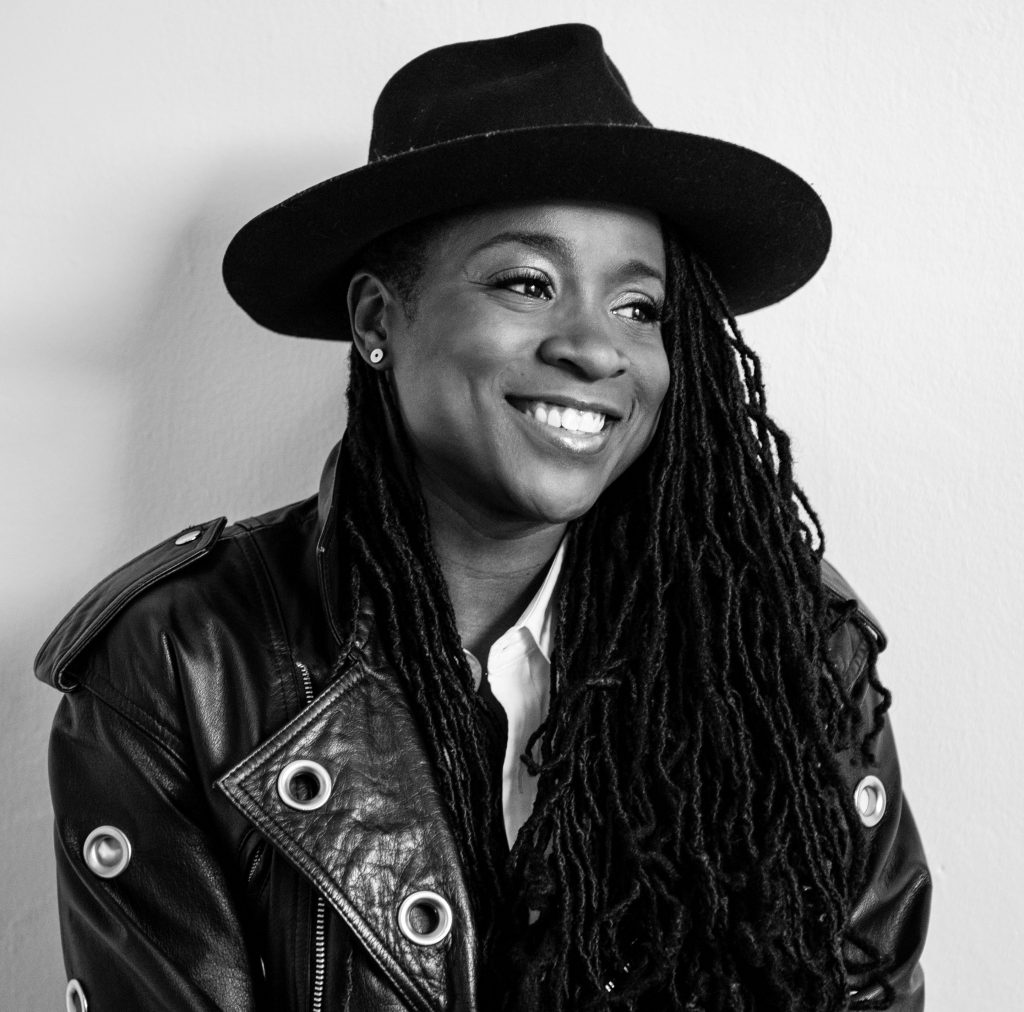 As a Creative Director and Design Lead, Ashley has conceptualized and executed large campaigns across print, digital, social, video, and web, for large Canadian institutions. As a visual artist, Ashley's own work has been exhibited inside establishments such as the Royal Ontario Museum, CBC, and more.
As the most recent curator for Nuit Blance 2019, Ashley is responsible for introducing Toronto's arts scene to internationally acclaimed artists and art projects like Colin Kaeperknick's Know Your Rights Camp (NYC), JR's Inside Out Project (PAR), Shani Crowe (CHI), Vince Fraser (UK), Mister Cartoon (LA), Dubelyoo (ATL) and Zulu Nation member Ernie Panicciolio (NYC).
Working within a variety of DIY spaces and traditional galleries to major Canadian landmarks including the Art Gallery of Ontario (AGO), CBC, Steam Whistle Brewery, Fort York, Yonge & Dundas Square, Toronto City Hall and Harbourfront Centre. She is a part time professor at Humber College, and has led the Creative Arts Academy at The Remix Project. Ashley has 7 years of visual arts programming experience, working with MANIFESTO for their Festival of Art & Culture and as a Resident Curator for Daniel's Spectrum.
In addition to in-depth consulting including one-on-one meetings, phone calls, and regular email correspondence, Ashley will offer:
Site Specific Project Consultation
Reviewing projects (past, present, or future) as it relates to curatorial statement, intentions of where and how the project and work will take place, and considerations in relation to scale and design
Go Big Or…

Learn how to engage with audiences through memorable, medium-large scale experiences, whether temporary, permanently fixed, or interactive
Producing Public & Installation Art
One-on-one discussion on the ins and outs of public & experiential art/installation

+ More
Art & Culture Business Development – Amoye Henry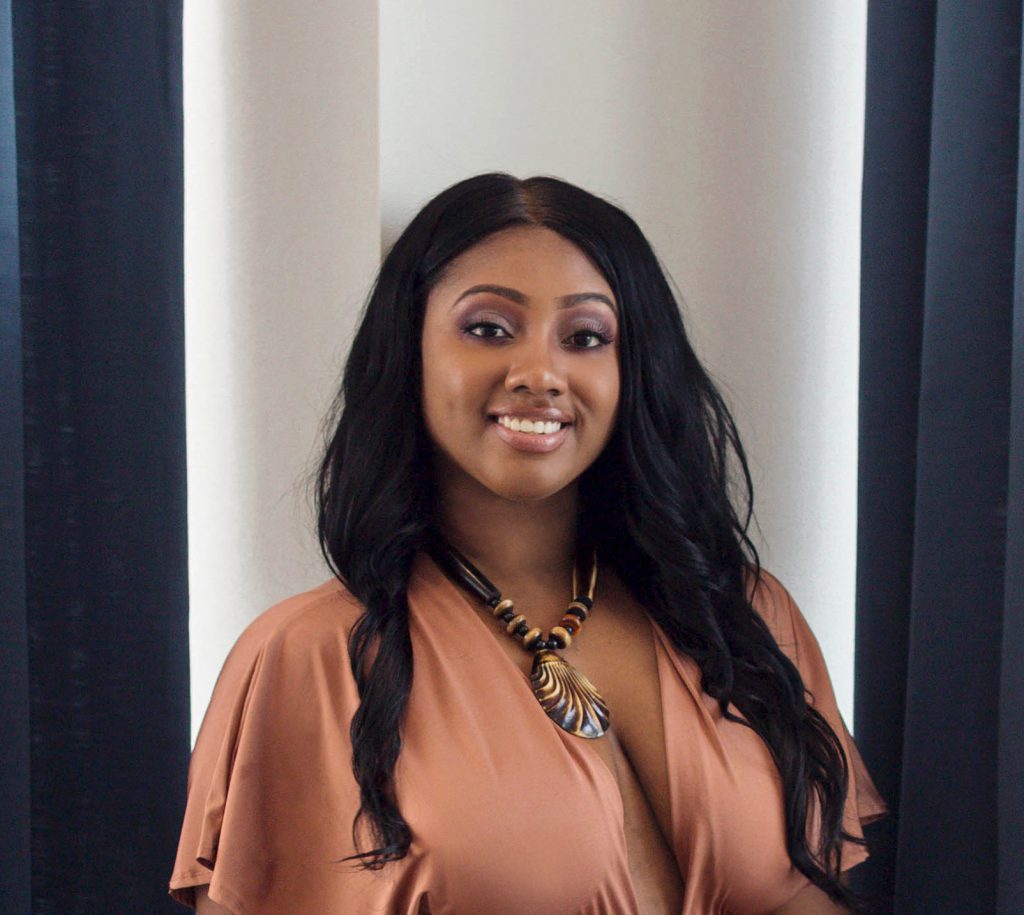 Amoye, co-founder and Executive Producer of AfroChic, is a rockstar millennial entrepreneur and small business consultant. She was named one of Canada's Top 100 Accomplished Black Women, and through enticing pitches and building strong brand partnerships, Amoye has helped to secure approximately $3.4M in funding for local entrepreneurs, start ups and community organizations.
Amoye is also the co-founder of Pitch Better, a start up that trains entrepreneurs to build and scale sustainable small businesses. With a mandate to "reate More Women Millionaires" Pitch Better is doing just that, having coached over 100 entrepreneurs, 50% of which can now employ other people.
Since its inception in 2010, AfroChic has created opportunities for over 350 local and international artists, entrepreneurs and cultural practitioners. As a cultural arts leader, Amoye has advocated for the broader Canadian society to embrace, recognize and respect the cultural and historical contributions of people of African descent, bringing communities together. AfroChic is now a global entity having produced content in Canada, United States and West Africa.
As one of the youngest and only diverse students, Amoye is also currently completing her Executive MBA at Ivey Business School where she is on track to graduate in June 2021.
In addition to in-depth consulting including one-on-one meetings, phone calls, and regular email correspondence, Amoye will offer:
Review and Revision of Business Plans

Support with developing or revising arts & cultural based business plans
Pitch Deck Development

Support with developing pitch decks to effectively communicate your arts based business/venture

Grant Writing / Sponsorship Support

Support with writing grants and securing sponsorship for arts & cultural business initiatives
+ More
Curatorial Practice – Chiedza Pasipanodya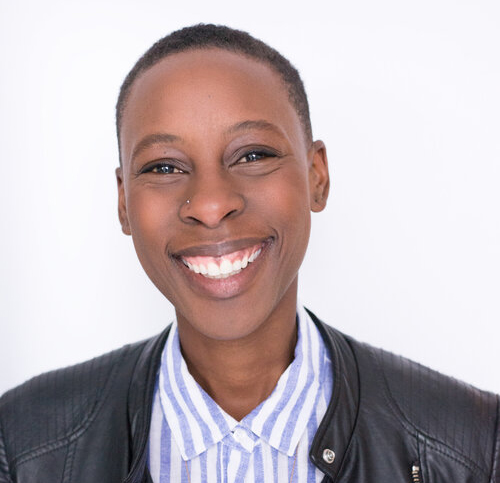 As an artist, curator, and writer with over a decade of experience in community building, Chiedza Pasipanodya (chee-ed-za pasi-pano-jga) has long been engaged in an inquiry on what constitutes belonging. She is currently the Curatorial Assistant in Public Programming and Learning at the Toronto Biennial of Art.
Ideas of unearthing, liminality, liberation and legacy anchor her multidisciplinary practice as she explores the possibilities of belonging and becoming.
Chiedza holds a BFA in Criticism and Curatorial Practices from OCAD University. She is currently the Curatorial Assistant in Public Programming and Learning at the Toronto Biennial of Art and a member of We Curate, We Critique Collective, an arts collective invested in expanding the ways in which creative work by Black Canadians is engaged, promoted and supported.
In addition to in-depth consulting including one-on-one meetings, phone calls, and regular email correspondence, Chiedza will offer:
Artist Management
Support with artist & curator working relationships, including managing time, schedules, expectations and more.
Curatorial Research Review
Review of research for upcoming curatorial projects
Exhibition Walkthrough / Planning
Support with installation, accessibility guidelines, mounting and caring for artwork, etc.
+ More
Photography – Djenabé Edouard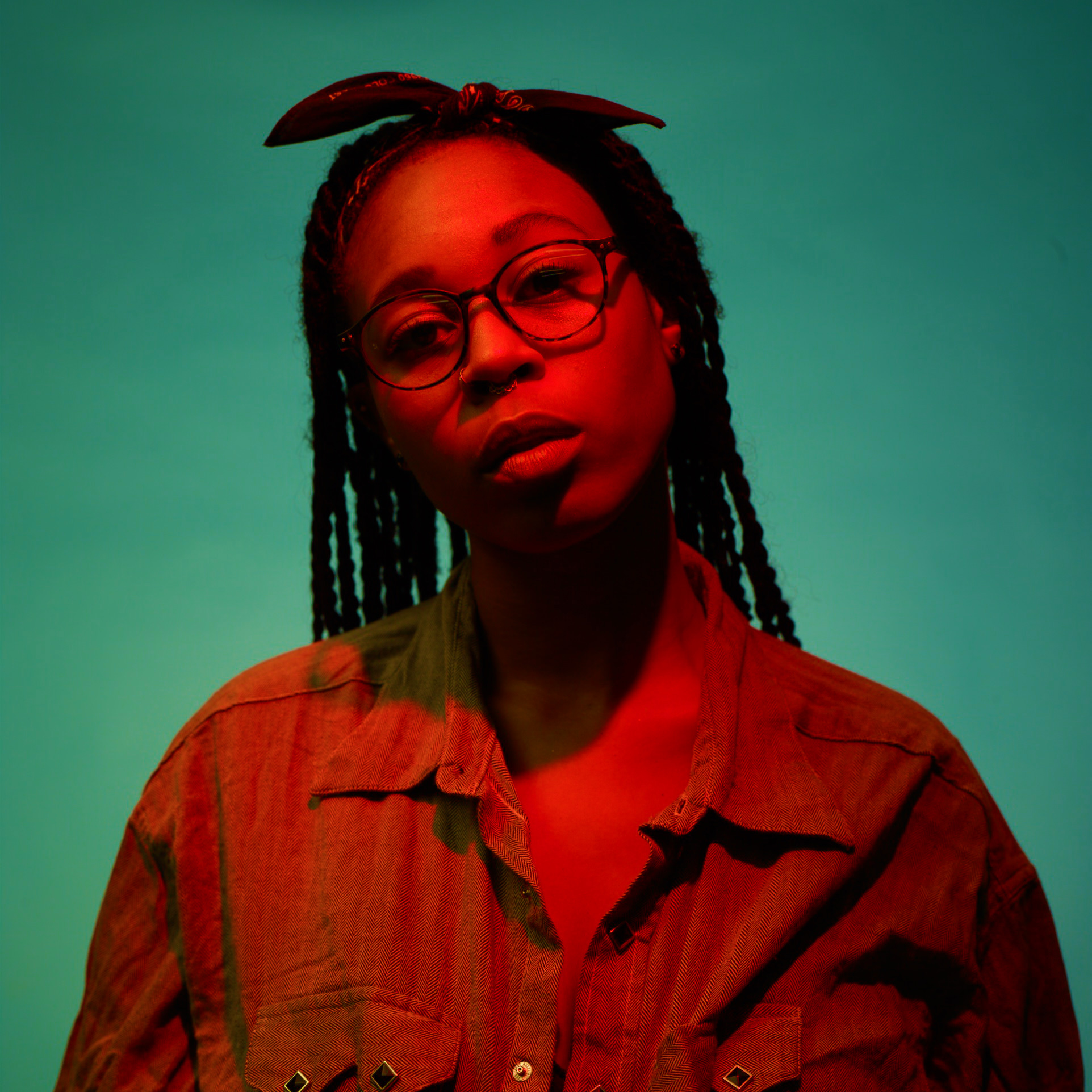 Djenabé is a Toronto based multidisciplinary artist specializing in art direction, photography and digital marketing. Djenabé is the Founder and Art Director of Aquarius Mood, a unique creative agency & community where creatives join to co-create, learn and grow their networks. She is also a content strategist, supporting brands and creatives with content creation, marketing, and more.
Most recently, Djenabé served as the Photography Studio Technician and Instructor at Artscape Launchpad, and led specialized photography workshops and tutorials. After receiving a degree in Photography from Parsons The New School, she has gone on to freelance for companies like Hearst Publishing, David Zwirner Gallery, and Sterling Studio.
In addition to in-depth consulting including one-on-one meetings, phone calls, and regular email correspondence, Djenabé will offer:
Portfolio Review
Discuss a project, series, or your entire portfolio in-depth.
Learn about the key elements in visual storytelling, sequencing your work for optimal visual impact, presentation options, and developing a signature style. 
Studio Lighting Design

Understanding the laws of light, basic scene lighting, crafting a lighting diagram, and more.
Studio Set Design Session
Learn about developing sets using professional technique.
+ More
Creative Writing – Fiona Raye Clarke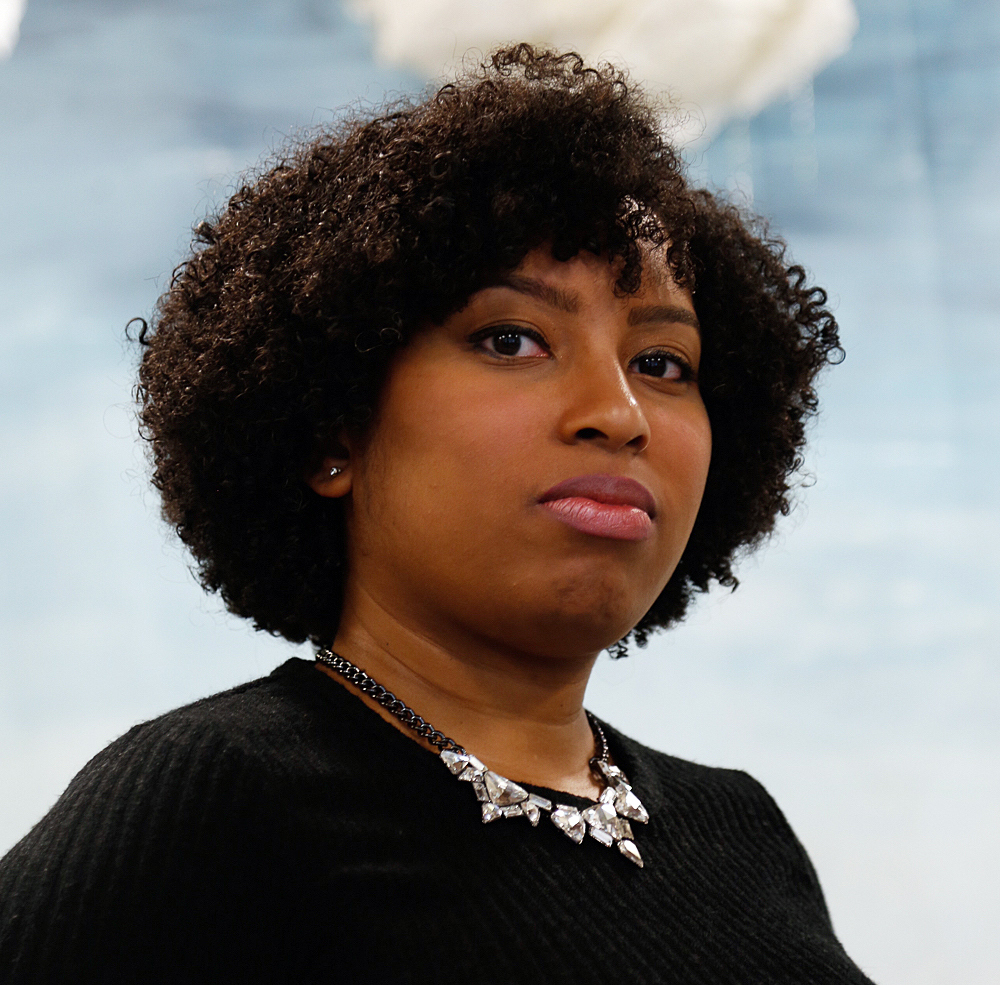 Fiona is an award-winning Trinidadian-Canadian multidisciplinary artist. Her plays have appeared in various publications and on stage at the InspiraTO Festival and b current's rock.paper.sistahz festival, and her writing has been published in Broken Pencil Magazine, The Puritan Town Crier blog, Room Magazine blog and the League of Canadian Poets Chapbook Series: Black Poets Edition.
Fiona is the editor of Basodee: An Anthology Dedicated to Black Youth (2012), The Black Church in Canada (2015), and Black Like We: Troubleshooting the Black Youth Experience (2018).
Fiona is a certified Amherst Writers & Artists Method facilitator and a graduate of the Nia Centre for the Arts Art of Facilitation Program and Jumblies Theatre's community-engaged arts intensive Artfare Essentials. She is the Artistic Director of INTERGENERACIAL, a Black youth oral history theatre program she founded in 2015, and was the winner of the CaribbeanTales CineFAM Short Film Challenge for her short film "Intersecting" which will be premiered at the 2017 CaribbeanTales International Film Festival and was screened at the Queer National Arts Festival. She was a Diaspora Dialogues 2018 Long Form Mentorship Program mentee and a 2018 Firefly Creative Studio Writer-in-Residence. She is a member of The Writers' Union of Canada and an associate member of the League of Canadian Poets. She holds a Creative Writing Certificate from Humber College and is currently completing a Creative Writing Certificate at the University of Toronto School of Continuing Studies.
In addition to in-depth consulting including one-on-one meetings, phone calls, and regular email correspondence, Fiona will offer:
Substantive and Line Editing
Line editing of creative writing across a variety of literary genres
Professional Writer Website Support

Support with developing  a professional writer website: including setup of hosting, domain name, template, creation of bio for about page, placement of headshots, input of CV/resume and embedding external links to credits
Accountability and Professional Writing Career Consultation
Regular online mentorship on developing a healthy writing practice, support with professional development such as querying and submissions. Offering homework, accountability check ins, and affirmation
+More
Visual Arts – Gordon Shadrach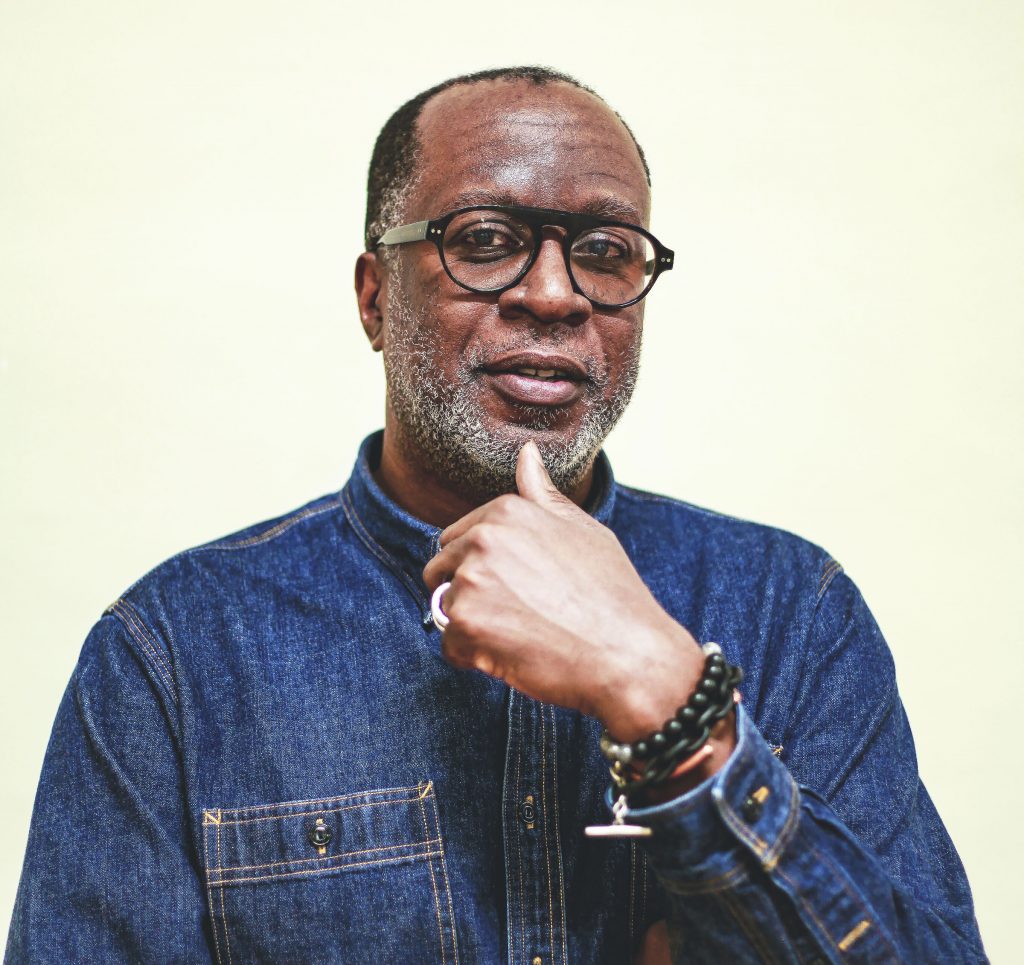 Portrait artist Gordon Shadrach started painting in 2013 and paints in oil and acrylic on wood. He has exhibited in solo and group art shows in Canada and the United States, and works from photographs at his in-home studio in Toronto's East end. Gordon received his B. Des. (MAAD) from OCAD University and has a Master of Education from Niagara University.
Aside from his portraits, Gordon is known for his insightful Artist's Talks and has appeared as a panelist on the TVO's the Agenda (Reinventing the Museum) and CBC Radio's Metro Morning (Group of Seven Out, Under-represented Artists In at the AGO). In the Spring of 2018, Gordon's painting, "In Conversation", was included in an exhibit developed by the Royal Ontario Museum titled, "Here We Are Here: Black Canadian Contemporary Art". In the Summer of 2018 the exhibit went on tour and was presented at the Montreal Museum of Fine Arts and opened at the Art Gallery of Nova Scotia in June of 2019.
Most recently, Gordon presented his first solo exhibition, NetWorth, at United Contemporary,  which explores how stereotypes impact the value North American society places on Black men.
In addition to in-depth consulting including one-on-one meetings, phone calls, and regular email correspondence, Gordon will offer:
Technique and Skills Counselling
Descriptive feedback on portraiture and visual art techniques, finishing work, and more.
Marketing and Professional Planning
Support with marketing one's self as an artist, including artist statements, marketing plans, etc.
Portfolio Review

Review and feedback on visual arts portfolios
+More
Photography – Ishmil Waterman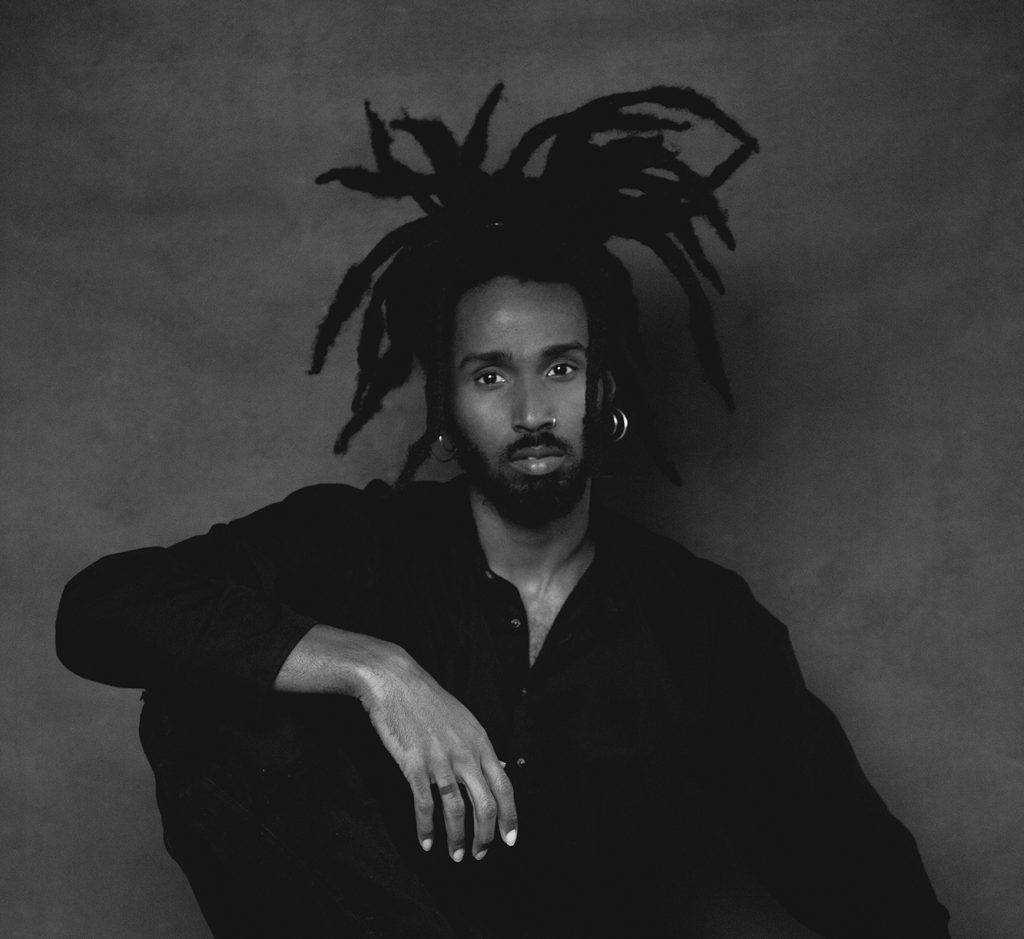 Ishmil is a photographer, art director, and professional retoucher. His photographic works have been published globally, and his clients include Vogue, Elle, Dressed 2 Kill, GQ, i-D and more. Commercially, Ishmil has worked as a photographer or retoucher with brands such as Harry Rosen, Hudson Bay Company, Conde Nast, and more.
Ishmil is a professional light catcher. He floats between commercial photography and fine art imaging, often fusing the two in experiments meant to grip and captivate the viewer. With a defined personal style, Ishmil often peruses new aesthetics to challenge himself and expand his creative horizons. His work has been nominated for awards, and occupies the spaces of celebrity homes as well as major institutions. Most recently, Ishmil presented his first solo exhibition, Rapture, which explores a compendium of subject matter while exalting the Black body in a way that has never been attempted in classical or contemporary art.
Ishmil is the co-founder of Halo Cult, a spiritual and creative collective of free thinkers and creators. Halo Cult's key intent is to bring about the evolution of humanity through the arts, spiritual sciences and love.
In addition to in-depth consulting including one-on-one meetings, phone calls, and regular email correspondence, Ishmil will offer:
Portfolio Review
Review of photography portfolios to better create cohesive bodies of photographic work.
Personal Photo Retouching Tutorial
One-on-one retouching tutorial, using photos from participating artist's portfolio/existing work.
Lighting Analysis/Reproduction
Guidance with critically analyzing reference image(s) or video and illustrate how the lighting in the scene was achieved.
+More
Grant Writing – Paulina O'Kieffe-Anthony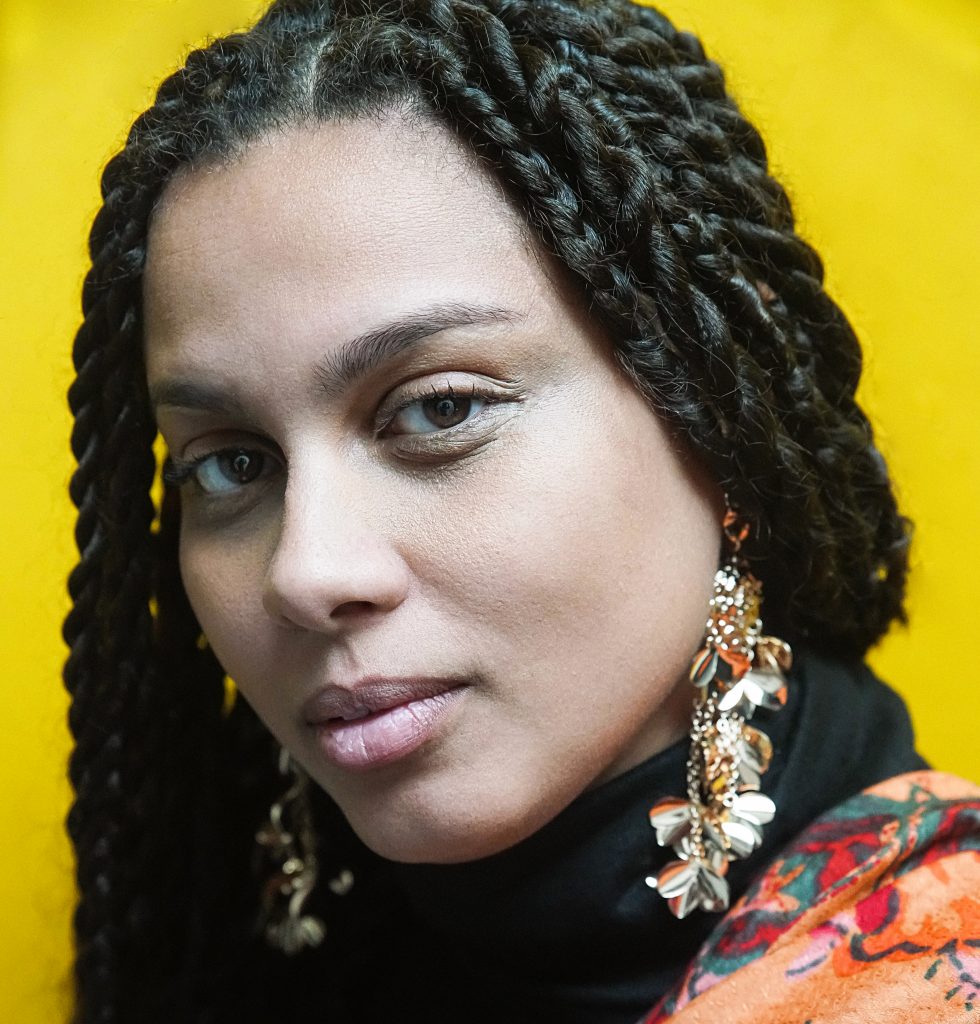 Paulina is an award winning Toronto writer, performer, producer, arts educator and community advocate. She is the recipient of the Toronto Community Foundation's Vital People Award and was recognized as one of 150 Black Women Making Herstory (as featured on CBC) for her contribution to building the arts scene in Toronto.
A member of the League of Poets and Associate member of the PlayWriters Guild, her high level accomplishments include being featured in When Sisters Speak on stage at the St Lawrence Centre for the Performing Arts (2017 and 2019), producing the Words by the Water Literary Festival and representing Toronto as a national team finalist in the Canadian Festival Of Spoken Word in 2015 and 2017. Paulina continues to be one of the main artist educators developing curriculum and teaching for established arts organizations including Lakeshore Arts and in schools across a number of school boards. Her work has been featured in media on Bell Fibe TV, Huffington Post Canada, AfroGlobal TV, Metro Morning and CBC Morning.
Paulina was recognized as one of 150 Black Women Making Herstory (as featured on CBC)  for her contribution to building the arts scene in Toronto.
In addition to in-depth consulting including one-on-one meetings, phone calls, and regular email correspondence, Paulina will offer:
Artistic Grant Reviews
Review of completed grant applications (including previously submitted, unsuccessful grants), including review of funding guidelines
One-on-One Grant Consultation
Guidance on grant and funding strategy for artists and arts projects
Grant Writing Editing
Review of work-in-progress grant applications, including support with developing workplan and budget
+More
Questions? Email us at info@niacentre.org to get in touch.
---