The
Goal
Nia Centre was established to address the lack of safe space for the Afro-diasporic community to collaborate, create, and for Black artists to push their creative limits. After 10 years of working to build the creative capacity of our community, we're taking on our most ambitious project yet: transforming our 14,000 sq. ft. facility into Canada's first multi-disciplinary professional arts space dedicated to showcasing art from the African diaspora.
This new space will help bring our entire community together to experience art rooted in Afro-diasporic traditions.
Once renovated our facility at 524 Oakwood Avenue will feature:
A 150-seat multi-purpose performance space
A digital media studio
A recording studio
An artist studio
Youth space
Event space
Board room and co-working spaces
Gallery space
To support this vision, we've raised over $6 million to launch our renovation, but we need your help to raise $1.7 million to realize our goal.
---
Nia Centre for the Arts will be a space for the Black community to gather.
A Space to Create
Our artists' studios, recording booths and digital arts incubator studios will enable creative development and production of multi-disciplinary art.
A Space to Learn
Technical offices and digital arts labs will provide professional development programming to help build artistic capacity.
A Space to Showcase
Our 160-seat flex performance space, event spaces and galleries will enable performances and art exhibitions in multiple disciplines.
A Space to Collaborate
Communal and co-working space for use by artists and arts organizations will create a dynamic environment conducive to cultural exchange.
These studios and spaces will allow artists to work across disciplines including music, dance, photography, digital media, visual art, film and theatre.
---
The Building Will
Be
Fully Accessible
to AODA standards
Multidisciplinary
A space for artists in many mediums
14000 sq. ft.
3 levels of space
---
Browse the
Space
---
The
Neighborhood
The centre is located in the heart of the Oakwood-Vaughan Village, steps from Little Jamaica, a historically Caribbean neighbourhood with a rich artistic history. The neighbourhood is rapidly changing with the installation of the Eglinton Crosstown and other residential development.
We are proud to build on the legacy of Black creativity and entrepreneurship in this area. Our strong connections to the artistic community will enable the Centre to attract audiences from across the region to experience Afro-diasporic arts and culture.
---
Building
History
524 Oakwood Avenue is a City-owned building constructed in the early 1920s. In the past, it has been used as a banquet hall, bowling alley and even nightclub. More recently, it has served as a medical centre operated by Toronto Public Health from 1994 until 2013.
This building has played a critical role over the years as a space to gather and access services. It's one of the reasons we're renovating this space for the Black community to engage with Afro-diasporic art.
The space used to be Isabella's Ballroom. That's where all the reggae acts used to come in the 70s and 80s. It was amazing because everyone came out for reggae, calypso or soca shows and it served the neighbourhood very well. I'm very pleased this legacy will continue at the new Centre.

Jay Douglas

on Building History
---
The
Future
Check Out The Demolition So
Far
Since the launch of construction in October 2020, our building team has been busy working on renovating the Centre. So far, we've removed all the walls, floors and started excavating the basement that will be our future youth hub, digital media lab, and co-working space.
While the pandemic has meant we have fewer workers on-site and the cost of key materials like lumber and steel has increased, we've still been able to maintain a safe site and continue to make progress towards our goal of creating a destination to experience Black art year-round.
Click on the image below and take a walk through the Centre!
---
Thank You To Our
Funders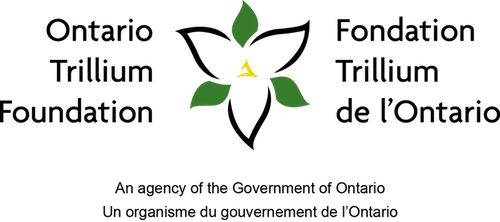 ---
---
Nia Centre is located on the traditional territories of the Huron-Wendat Nation, Metis Nation of Ontario, Mississaugas of the Credit First Nation, Mississaugas of Scugog Island First Nation and Six Nations of the Grand River who are the original inhabitants of the lands of Toronto. We recognize the responsibilities of all Treaty peoples – including those who came here as settlers or as migrants, either in this generation or in generations past and those of us who came here involuntarily, particularly as a result of the Trans-Atlantic Slave Trade.

Nia Centre

Land Acknowledgement