How are you feeling? This past week has been heavy on our hearts, minds and bodies. It has sparked conversations and movements that have been long overdue. In times like these, it is important for us to self reflect, connect with one another and put wellness at the forefront of our daily actions.
We're hosting a community check-in with Multimedia Artist, Poet, Author and Artist-in-Wellness for CAMH, Apanaki Temitayo M. 
We are here to listen, share resources and strategies to support your wellbeing and mental health. This is your space to reflect, tell your truth and connect with your community.
This community connect-in is created for Black folks. If you are non-Black POC, we invite you to share this with your friend or organization that will benefit from this space.
---
Apanaki Temitayo M – Facilitator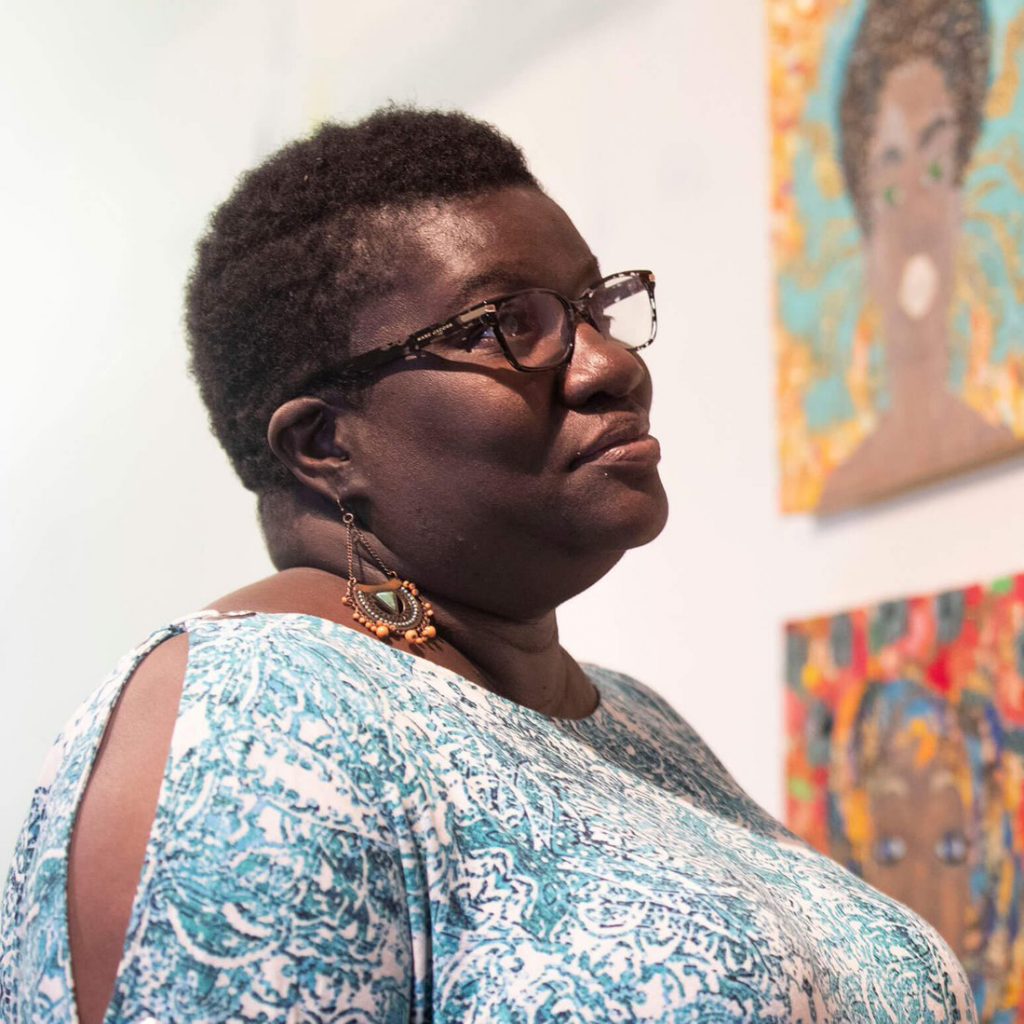 Born in Toronto and raised in Trinidad and Tobago, Apanaki Temitayo M is an author, spoken word poet, actor, multimedia artist and teacher. She is currently the Artist-In- Wellness for CAMH. Workman Arts Artist-In-Residence for 2017-2018. As part of Workman Arts Art-Cart Program at CAMH, she teaches art to participants with mental health and drug addiction. She has had pieces featured at Workman Arts, Being Scene 16th Annual Juried Exhibition 2017 at the Gladstone Hotel and The Rendezvous With Madness Film Festival, and also at the Workman Arts, Scotiabank Nuit Blanche, 2015.
She has made her international debut at the North Charleston Cultural Arts Department, 9th Annual African American Fibre Art Exhibition: Maya Angelou, with her original artwork, Mama's Watching in South Carolina. Her New York debut at The Amazing Nina Simone Documentary Film by Jeff Lieberman, with her piece Nina Simone Fragmented. She honored to be the first woman of colour to be in the Room Magazine: Woman of Colour Issue for 2016. Her artwork Oshun Blooming is currently the face of the Grow Room Feminist Literary Festival in Vancouver from March 1st – 4th 2018.