Through the City of Toronto's ShowLoveTO Initiative, Yasin Osman & Jamal Burger present 'Inside Out' in partnership with Nia Centre for the Arts.
Inspired by French artist JR's project by the same name, this public art project transforms two community spaces, in Rexdale and Regent Park, into an impressive collection of portraits through large scale projection. This project captures the energy and potential of young people from our city challenging audiences to see their humanity beyond the narrow limitations of 'neighbourhood affiliations'— symbolizing a unified Toronto.
Locations
See the project at Rexdale from September 15th- 18th
Location: Outside of Greenholme Junior Middle School – 10 Jamestown Crescent
Time: 7:45pm – 10:45pm
See the project at Regent Park from September 22nd – 25th
Location: Outside of Pam McConnell Aquatic Centre- 640 Dundas Street East
Time: 7:30pm – 10:30pm
---
About the Artists
Jamal Burger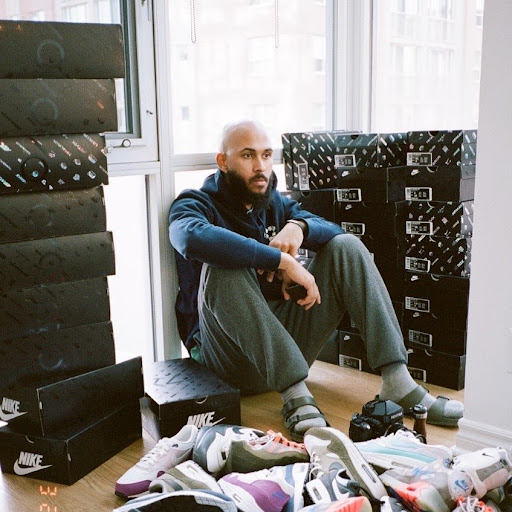 Jamal Burger is a photographer, born and raised in Toronto. He shifts his focus between the city and sport through his work, often in a black and white perspective. Since 2014, Jamal has been sought out by acclaimed brands such as Jordan, Nike, Apple and more. His fascination with documenting the now to showcase years down the line has brought him into new, exciting places to expand his perspective and further gain experience in his everyday photography.
Yasin Osman
Yasin Osman is an award-winning photographer who specializes in evocative images of the living world. Aside from taking photos the most important thing to Yasin is a photo mentorship program he started called Shoot For Peace.
Through his photography Yasin has been recognized by the National Geographic and works as a photo contributor for MacLeans and VICE. While in Somalia shooting Dear Ayeeyo Yasin collaborated with world renowned artist JR and had his photos pasted onto water trucks all over the country.