The entertainment industry is changing.
We sit down with three women working in television, entertainment business, and music who are part of this change, and create space for them to share their stories, unique experiences navigating male-dominated industries, and words of advice for the future.
This conversation will explore each of the panellists' early beginnings, as well as themes of representation, industry changes and trends, and what their outlook is for the next generation of Black, womxn industry professionals.
This conversation will take place online via Zoom, and will feature an audience Q&A period at the end.
Click Here to Register
---
Meet Our
Panellists
Fennella Bruce
A veteran television producer and writer, Fennella Bruce is now at the helm of FKB Media Solutions and FKB Media Productions Inc – a media consulting business and media production house.
Having worked in the field of journalism for over 20 years, Fennella has produced both of Canada's national morning shows – Your Morning and Canada AM. She has been the senior writer or producer at numerous major market television stations including: CTV News Channel, CTV National, CP24, CityTv, Toronto 1 and BET. For six years, Fennella taught Media Theory at Centennial College and has also served on journalism boards and on many critique juries, including the Canadian Screen Awards and The New York Festivals International TV Broadcasting Awards and recently joined the Canadian Academy of Recording Arts and Sciences as juror for the Juno Awards.
Fennella was recently named the 2022 Business Woman of the Year by the Women Empowerment Awards and is one of 2020's 100 Accomplished Black Canadian Women. Website | Instagram | Blog
Blue Will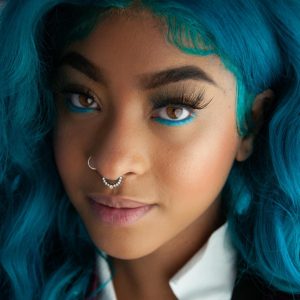 Born in Trinidad, BLUE WILL moved to Ottawa before settling in the mosaic city of Toronto after high school. She attended hair school while pursuing her music career by signing up for various music competitions. In 2017, She was a top 4 finalist in the competition CBC Searchlight where her haunting performance made her the judges' favorites.
CTV's THE LAUNCH is the competition that launched her to national spotlight as she worked with the legendary Niles Rodgers, Bebe Rhexa, Marie-May alongside music executive Scott Borchetta. She finished as a runner-up in the competition, but not without making new fans across Canada and beyond.
This music outlet served crucial for BLUE WILL who found a way to translate her life, grief, sadness and melancholy through her performance and lyrics. Her vibrant personality has helped build a community of supporters for BLUE WILL and now that she is gearing up for her debut EP in the new year, only the sky's the limit for her. Instagram
Aleisha Wilmot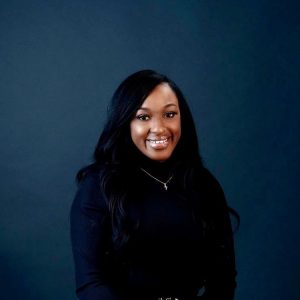 Aleisha is a young, ambitious publicist on the music scene, ready to shake the industry and push the culture forward. After graduating from her Advertising program, she has lent her services to Lola Plaku, assisting with ticket sales for French Montana's first international show in Toronto. She also graduated from The Remix Project and HXOUSE, secured a job in media, specifically in television sales which helped her develop her PR skills. She is currently publicist for Rapper/Singer-songwriter Kastilla since 2018. In 2020, she became PR Manager at Blocktrade Records, a Toronto-based independent label. She has done PR campaigns for several artists including: ROCHESTER, AstroKidJay, S4G4, Fame Holiday, ZeneSoul and more. In 2022, In addition to PR, she started managing the DDHD Podcast (Dreams Don't Have Deadlines) Interviewing guests including White Yardie, Marlon Palmer, Kayla Grey and many others. Instagram | Twitter