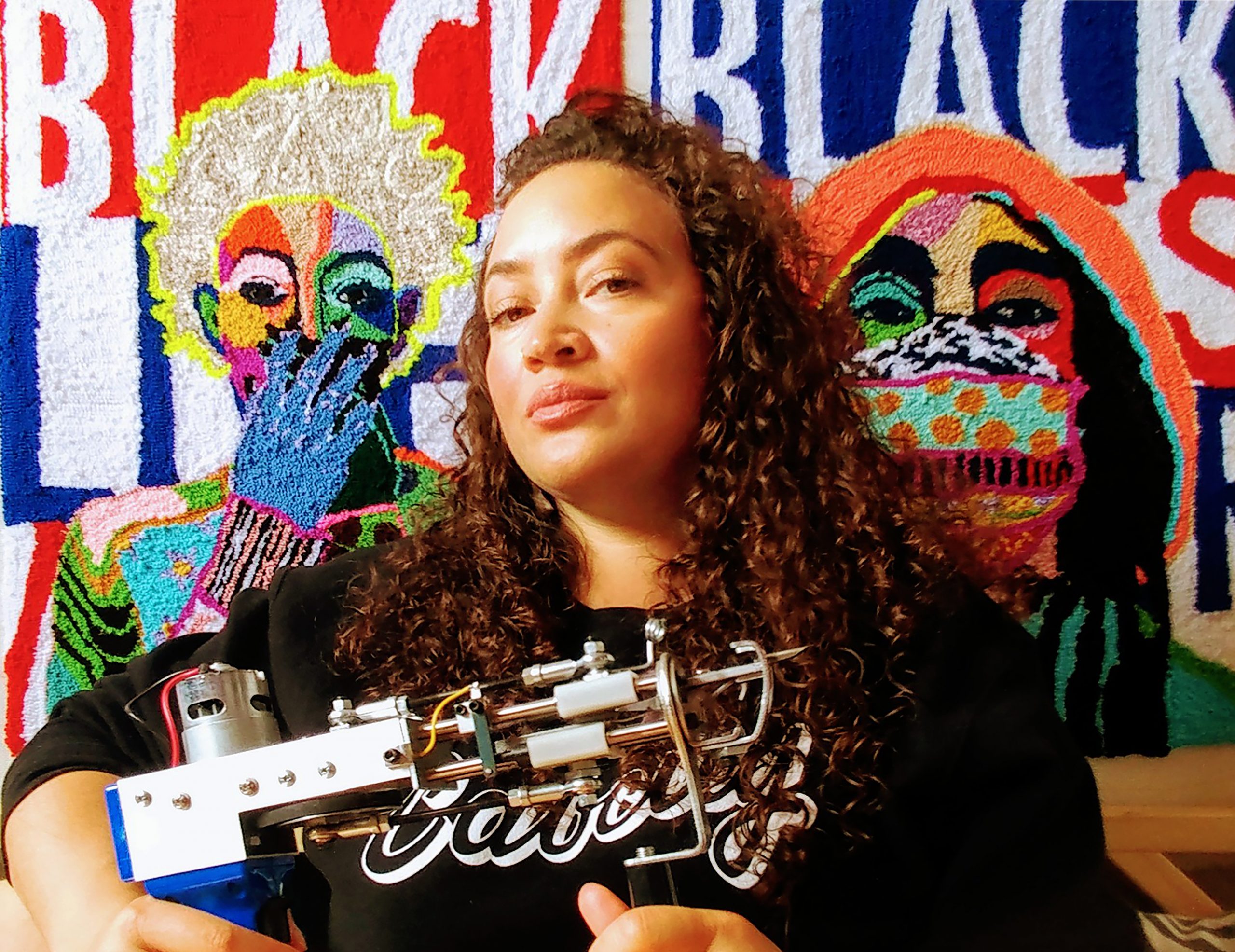 Afro-diasporic art has the power to amplify our stories, memories and experiences. While this isn't the intention of all Black artists, each piece created in the eyes of our lived experiences plays an important part in preserving our history and culture. These were the thoughts running through Simone Saunders mind before she started her latest tufted hand-textile "It Matters," which won the national BMO 1st Art! award this year.
With the mask at the forefront of the piece, "It Matters" encourages viewers to contemplate identity and how the pandemic has impacted Black communities all over the world. Even though the piece was made before the death of George Flyod sparked an eruption of worldwide protests calling for Black liberation, Simone's piece has taken more prominent meaning as the year progresses. 
We talked to Simone about her artistry, the inspiration behind her award-winning piece and the exciting projects she has on the way. Read our Q&A below!
Q: How did you get started working with textiles? Is that your main form of artistic expression?
My great-grandfather in Jamaica was a really affluent tailor. I didn't even relate that to my interest in textiles and fibers until I further explored my interest in weaving and taught myself tufting and was finally able to reconcile how I was drawn to fiber art. 
I've always been investigating identity, my personal landscapes and my Black history. And that's why I've been striving to amplify Black voices and narratives. My background is actually in theater and when I was in Toronto, I discovered set design. From there, my relationship with the visual arts was ignited. So I came back to Calgary to study textile design at the Alberta University of the Arts, and that's when I realized the power of weaving and watching the threads come together to tell a story. 
Q: The BMO 1st Art! Award celebrates students in art school at over 100 post-secondary institutions. The competition is tough – how did it feel to win? 
I was nominated by my faculty around February, and several months had gone by before I received the phone call. At that point, it was honestly in the back of my mind since there were hundreds of students who applied for the provincial and national award—I had no expectations. So by the time I received the call, I was over the moon!  It was such a light, a gift to receive at that moment. Especially given the timing of the award and being within the pandemic and the Black Lives Matter movement.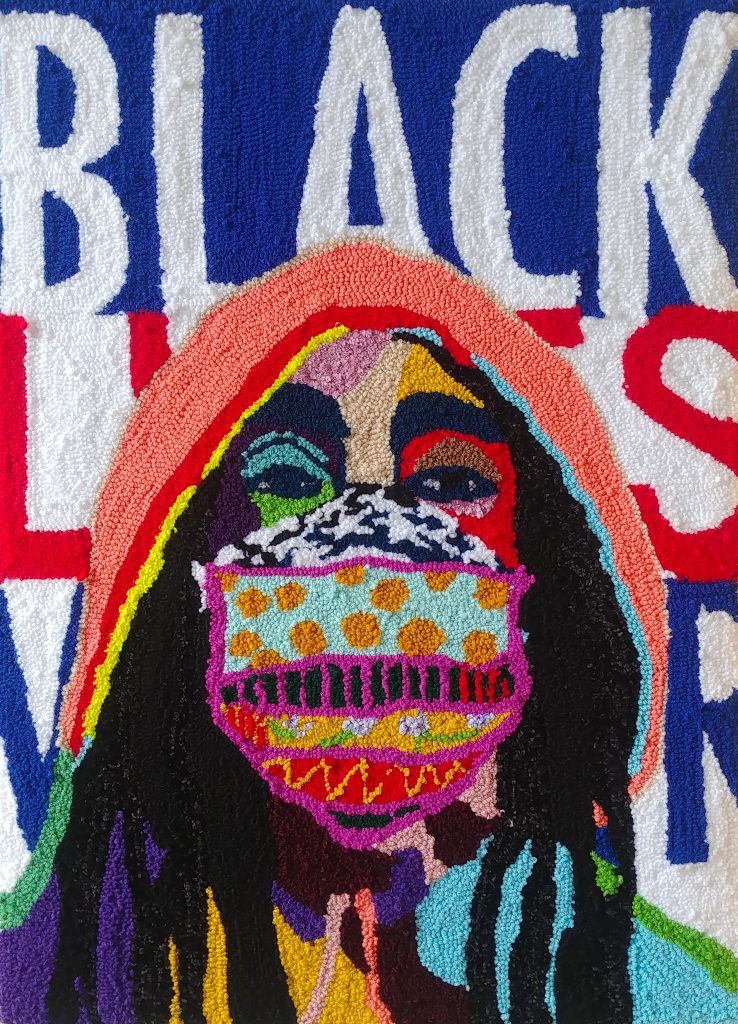 Q: What was the inspiration behind "It Matters?"
When I made the piece, I was in the final few months of school and at that point we were not allowed in the school anymore. I felt quite isolated, not having that connection with my peers and the faculty. And so I became a part of an online festival called the Social Distancing Festival, and I was connected with an artist in the U.S. named Tekikki Walker and, we discovered an article by the Washington post on two Black men who were racially profiled for wearing a mask in a Walmart. Even though they were wearing the masks to protect themselves from COVID-19, security perceived them as menacing. I really thought about this, and the piece itself is really a reflection of marginalized communities, both in Canada and the United States, predominantly Black, Brown and Indigenous communities. And being a Black woman, I really wanted to amplify our voices and narratives. 
Q: What did you want viewers to walk away with? 
I wanted the piece to have a relationship with the viewer—confronting the pandemic and the issues of inequitable care. The text behind the piece saying "Black Lives Matter," is not predominant within the textile, but you can tell what it says from behind the portrait. And [I wanted to emphasize] that the notion of Black lives mattering is not new, and it's time for change. 
Q: What are you working on right now?
I have been very busy since graduation with my tufting gun! I'm very fortunate to have received this award, and this monetary gift that really fuels me to stay invested in my practice. Right now, I'm focusing my energy on a solo show in Harlem, New York, which will soon be officially announced.
You can follow Simone Elizabeth Saunders on Instagram and learn more about her work here.
*Contents of this article have been edited for clarity