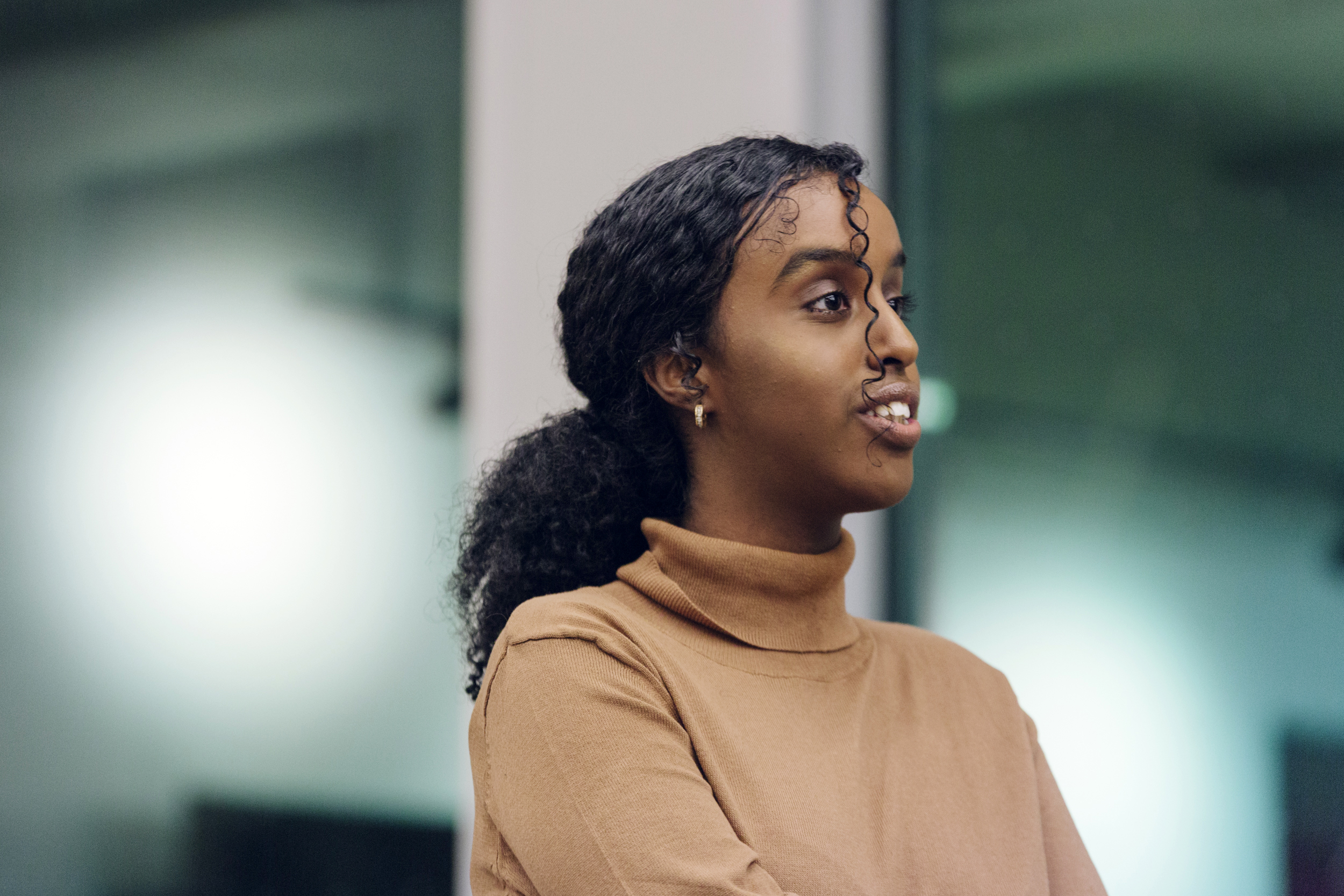 Written by: Rachel McCallum | Photography by: Candace Nyaomi

Mentorship has a rich tradition embedded within the foundation of Black history, culture, and community. In many parts of the African Diaspora, mentoring is often used as a rite of passage, teaching young people about their ancestral history and guiding them in the ways of their culture. Through a ,real-life, hands-on approach, combined with oral traditions and knowledge transfer, mentorship within the Black community has been used as a mode of education that offers benefits that can't always be gained through conventional schooling or textbooks.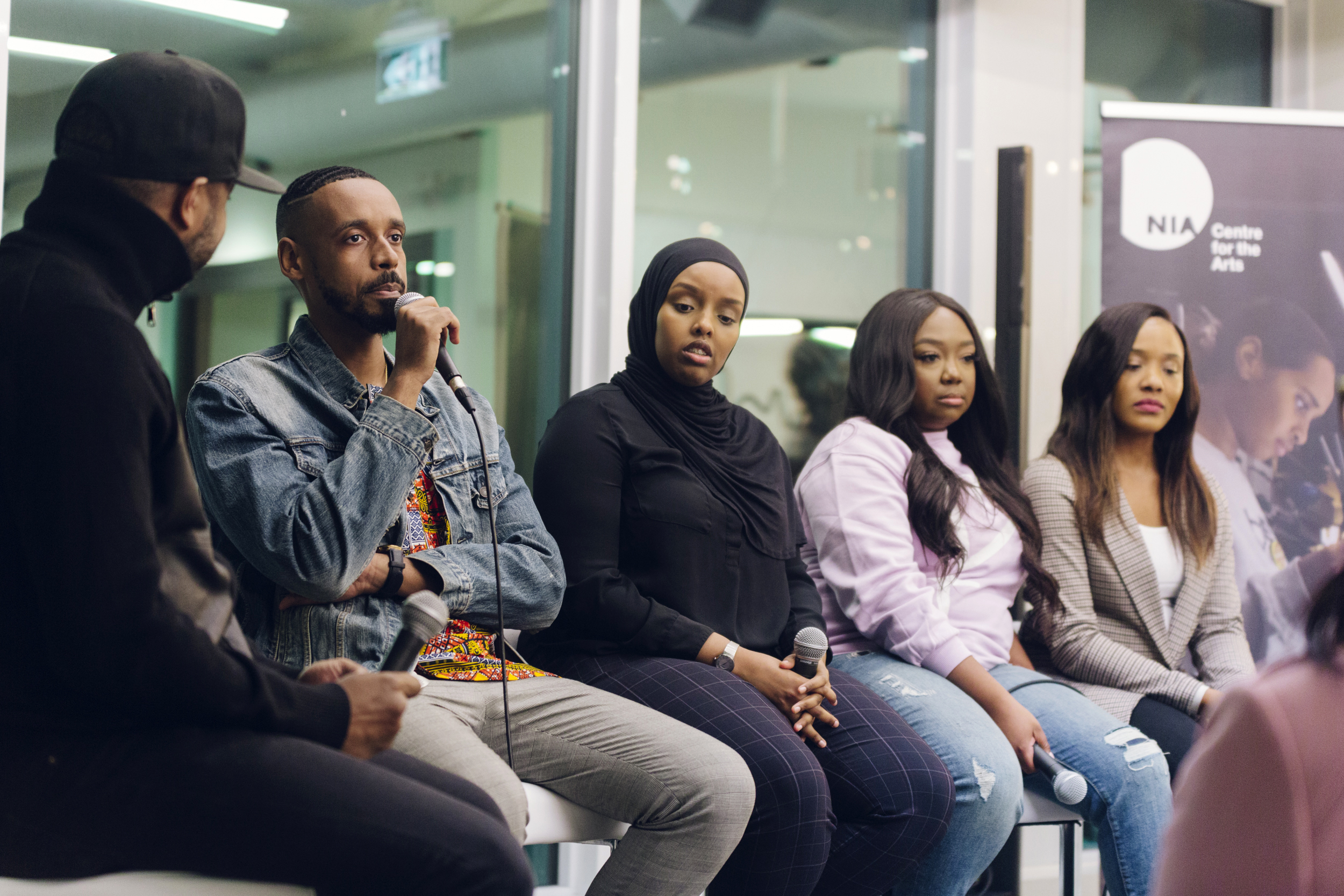 On Thursday February 20th, we presented Towards the Future: Black Creatives X Mentorship. Kicking off the evening with a performances from mentor and mentee duo Temi Olaleye and Benjamin "IMAJIN" Annor-Larbi, who performed a song that they wrote together called Real One that had everyone in the crown vibing, as well as a poetry performance from Creative Connect mentee Charlene Mensah, who read a number of pieces, including a powerful poem titled A Long Way to Go.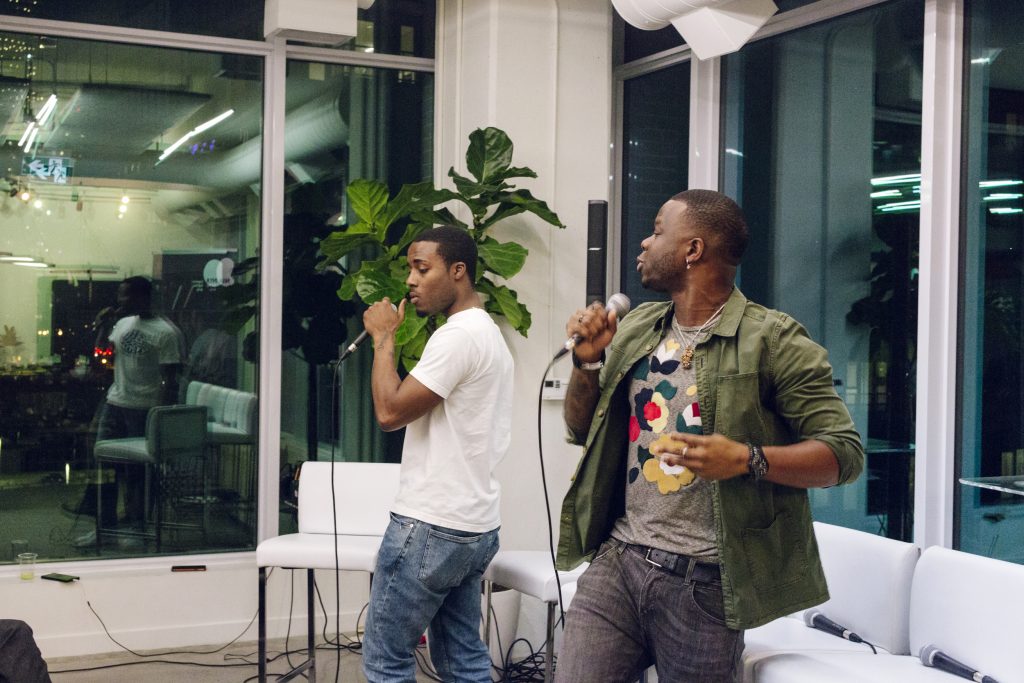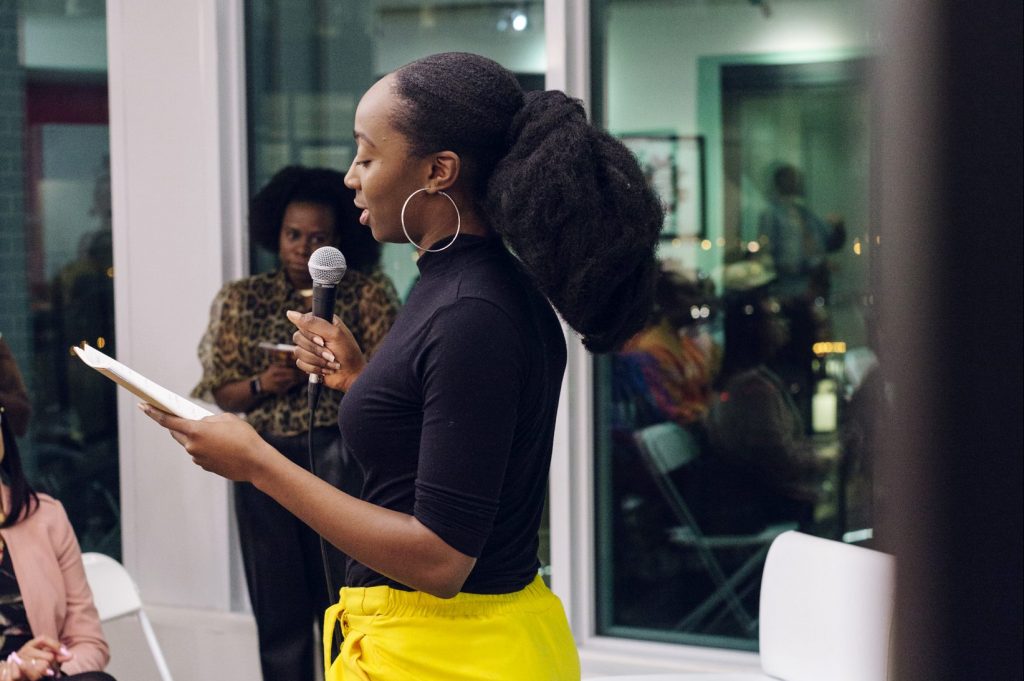 Led by Dwayne Morgan, the conversation featured the voices of photographer Anthony Gerbrehiwot and his mentee Sarah Bashir, and founder of New Girl on the Block, Pualeanna Reid and her mentee Kenneshia Duffus. Panellists explored themulti-faceted nature of mentorship, how it's opened doors for them, and how they intend to open doors for others.

Panellists noted that questions like: "Who am I? What do I have to offer? How would I like to do this?" are questions that must be considered before finding a mentor, and are critical to an understanding of one's passion and purpose. In the discussion, panellist and mentor Anthnoy Gebrehiwot told audience members that there is a big difference between those who may know the answers to these questions but just do not know how to go about fulfilling them, and those who simply don't have the drive to get started in the first place.
As a photographer and a social work student, Sarah first met Anthony through participating in a four-week long program that he facilitated  when she was a teenager living in Scarborough. The two have been connected ever since, and Anthony has supported Sarah in gaining new photography skills, and transitioning her practice back into community.

While there are a number of potential mentors available, it is important to recognize that this does not necessarily mean that they are all good mentors for you. Pauleanna voiced that for a mentor to take on a role of leadership, they must have a sense of direction themselves, and that the relationship between a mentor and a mentee must be rooted in an alignment of values. In addition to this, Pauleanna also shared that in accordance with the mission and vision behind her mentorship program, New Girl on the Block, it is also important for there to be a relationship formed that goes beyond merely professional growth, and that also involves a holistic desire for their mentee to thrive on a greater level. Anthony agreed, and pointed out that mentorship should also be a reciprocal relationship, and that a matching of energies must be made in order for a mentorship relationship to be impactful.
While Pauleanna may subscribe herself to more of a 'tough love' mentor, it is also clear through the way her face lights up, and her referring to to those such as Kenneshia that have been chosen as a part of her mentor program as "my girls,  that she is very proud of the strong bonds that have been formed, going beyond simply numbers and figures.  

When seeking out a mentor through means such as social media, volunteering or attending workshops, it is important to make yourself memorable and even if you may not have the financial means to compensate for a mentor's time, one must also be considerate and not take their opportunity for granted. Anthony noted that something like working/volunteering as an assistant at a photo shoot, showing up early to help set up, and having a positive attitude, not only allows the mentee to learn on-site, but also makes the job of the mentor a little easier, and shows their appreciation.
All attendees walked away with a copy of Towards the Future: Black Creatives x Menotrship – a toolkit to help young artists learn more about membership, what forms of mentorship exist, and how to get started. Missed your chance to get a copy? We've got you covered! Click below to read a digital version of the toolkit.