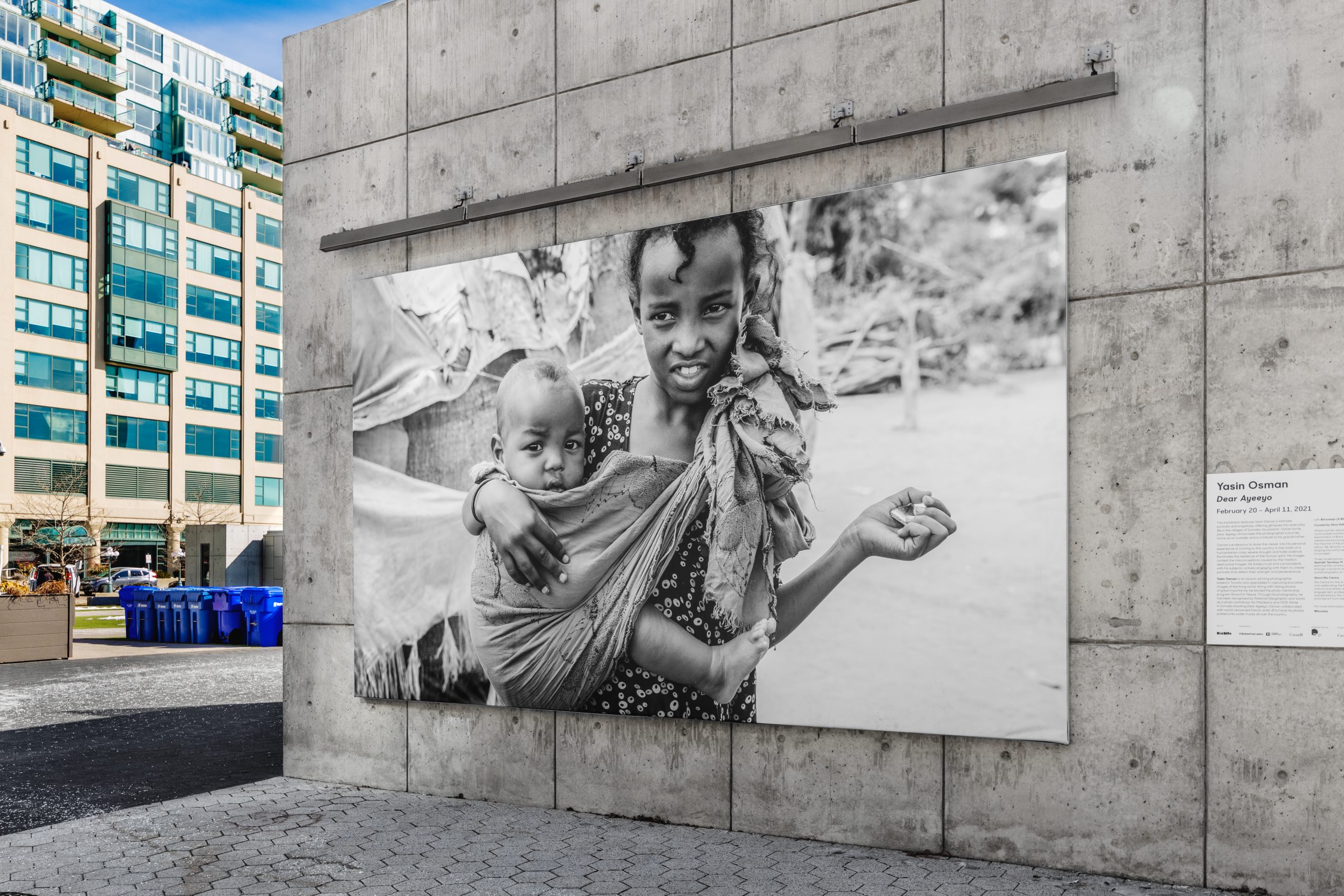 Ducada Hooyo (A Mothers Prayer) 2017 by Yasin Osman, Toronto-based photographer part of our exhibition Where She Went, We Thrived at Harbourfront Centre.
When Yasin Osman broke his arm in 2016, he had to stop working and step back from all of his projects. Even his non-profit, Shoot For Peace, a photography program for youth in Regent Park that was just getting off the ground. With all this newfound time on his hands he decided to visit his grandmother in the UK for the first time. 
He was charmed by the small acts of love and kindness she'd intuitively express from the two weeks they'd spent together. At the time Yasin was going back and forth between quitting his job as a preschool teacher and picking up photography full-time, even though it would mean going against his mother's wishes. His grandmother on the other hand said she'd support his decision and talk to his mom under one condition: he'd use his talent to give back and support their home country of Somalia. 
"When I did go to Somalia, all I could think about was capturing love and compassion, because this is an ode to my grandmother. This is a gift to her," he said.
Dear Ayeeyo is a collection of photographs, capturing the everyday moments and stories of communities from his time in Somalia. Inspired by his grandmother, his intention was to capture the strength, resilience, but more importantly, the happiness and care for communities in this region of the world that's been stigmatized by the world. 
"We're constantly bombarded with images of World Vision and people that are suffering and all these types of things, you almost forget that they're also just living and breathing and thriving and are able to be happy."
Dear Ayeeyo opened at Daniels Spectrum in 2018, and since then the exhibit has traveled to England where it showed in six galleries including the Roundhouse London, The Black Cultural Archives and the Free Word Centre in Brixton. For the first time, pieces of the collection will be on display at Harbourfront Centre, as part of Where She Went, We Thrived, our outdoor exhibit that explores the magic and tenacity of Black womanhood. 
After encouragement from his late grandmother, Yasin quickly found himself on a plane to Somalia about a month after he got back from the UK. 
While at the airport on his way back to Toronto, he sent a DM to Jerome Jarre, a french influencer and celebrity who was doing humanitarian work in Somalia at the time. He sent him photos of his work, and asked how he could get involved to help. On the same day, Jerome sent him the itinerary for his flight from Toronto to Somalia which was departing in just four days.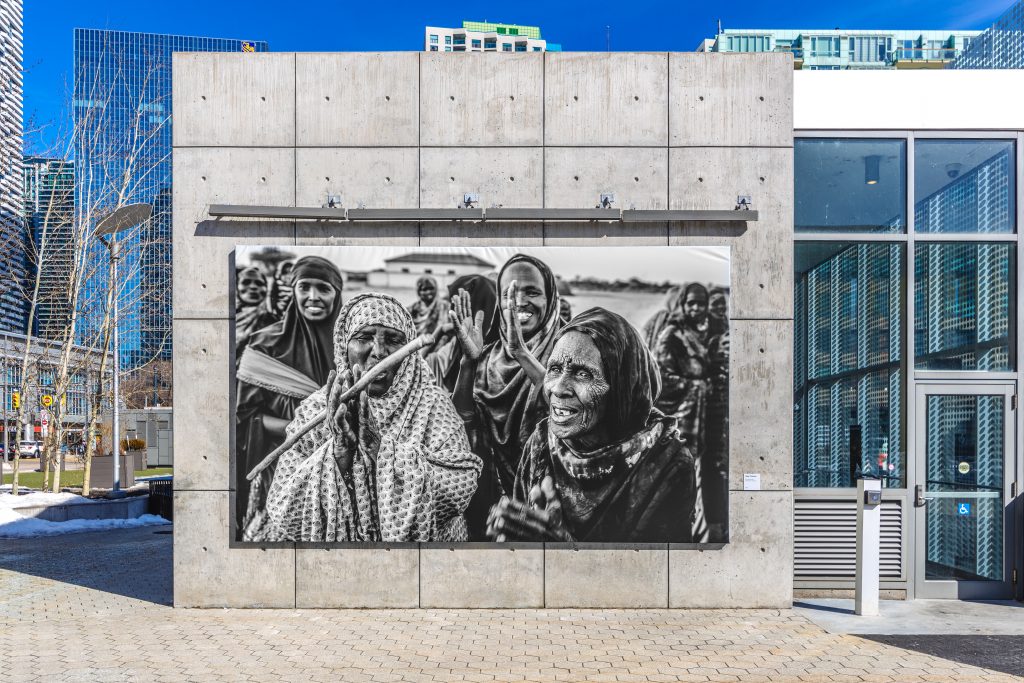 "East Africans, Somalis, Ethiopians, people on that side of the world—a lot of the photography is very negative. It's very centered around suffering, and I really wanted to change that, especially because there was a drought going on while I was there."
On this journey to his homeland, Yasin was very conscious of the way women shape the communities. When he was being introduced to the locals in the area, he met with the elderly women and while they were talking, they crouched to the floor for an hour.  
"They were so strong, physically and mentally," he said. "I got to see, Somali women especially, how they receive and give love and how strong they are, and obviously it was so inspiring to me."
The headliner image for the exhibit was a photo of a woman who resembled his grandmother. Her name was Axad, which translates to Sunday in Somali. When he asked to take a photo of her she said ok but on one condition, 'it's really important that you remember me,' Yasin recalled. 
Being raised by a single mom and his aunt, Yasin says he learned the importance of compassion, love and vulnerability from a young age, which has helped him capture such intimate moments in his work 
"What was important for me was to show the strength of women," he said, "My hope was that I could capture the resiliency of the people."
Yasin runs a non-profit organization for young boys to learn about photography and capture moments in their neighborhood. When he came back from his trip to Somalia, he started the Queens program in Regent Park, a photography program for young girls. This shift in programming was inspired by the work he was doing in Somalia, and teaching them how to share stories about their own lives.
A cartoonist, professional photographer, youth worker—Yasin wears many hats, but supporting youth and inspiring others is always at the heart of what he does. He says his ultimate goal is to design a school for youth where they're seen as individuals instead of numbers in a system. But right now, he just wants to keep creating positive images to inspire people as we push through the realities of COVID-19 and isolation. 
"So many people are lonely, hurt and suffering. It's so important that I continue to put out positivity in the world."