When you think of summer, images of flowers, sunshine and sand may come to mind. But in 2020, your summer story might have looked very different. This was the inspiration behind our recent Creative Challenge 'Exposure,' where we asked young people to capture their summer story using a disposable camera.
Recognizing the barriers young Black artists face to step out of their comfort zone and experiment with different mediums, Exposure gave participants the chance to explore photography and learn specifically about film photography from enthusiasts like a creative producer and cultural curator Kazeem Kuteyi.
Darynel Beckford, who is one of the three winners of the creative challenge, is an emerging photographer but this challenge gave him the opportunity to capture images using a disposable film camera for the first time.
"The challenge with the actual disposable camera was to be sure in your judgment when it comes to the lighting of a particle subject or the lighting in the particular setting," he said.
Darynel's photo composition was inspired by his environment, and adjusting to what has been called the 'new normal.' His collection included shots of his visits to the barbershop, waiting in line on a storefront, and masks.
"I don't think 'annoyance' is enough to summarize how I feel about this whole situation. And I'm expected to live and smile through this, and still be normal?" said Darynel.
"ThE nEw NoRmAl" a photo composition by Darynel Beckford
Many of the submissions told a story of adapting and growing as they learned how to navigate in this COVID-19 reality. Some participants like our second winner Melinda Kong, pulled inspiration from her connection to nature and her family and friends, who she hadn't seen in months.
"I was really inspired by human interaction and rekindling the relationships that I had once taken for granted," she said, "Everyone that I shot held a significant place in my heart."
Before the lockdown, Melinda spent a lot of time taking care of her sick grandmother, but she had to stop seeing her keep her safe from the virus. Now that they're reunited, she wanted to capture the love for her familial relationships as part of her summer story.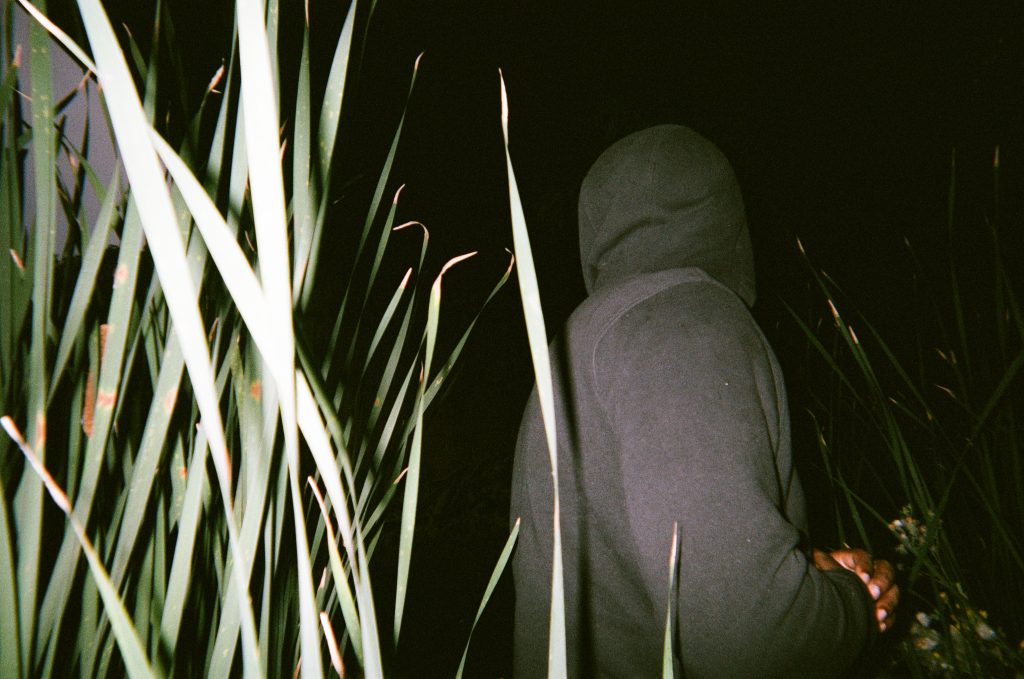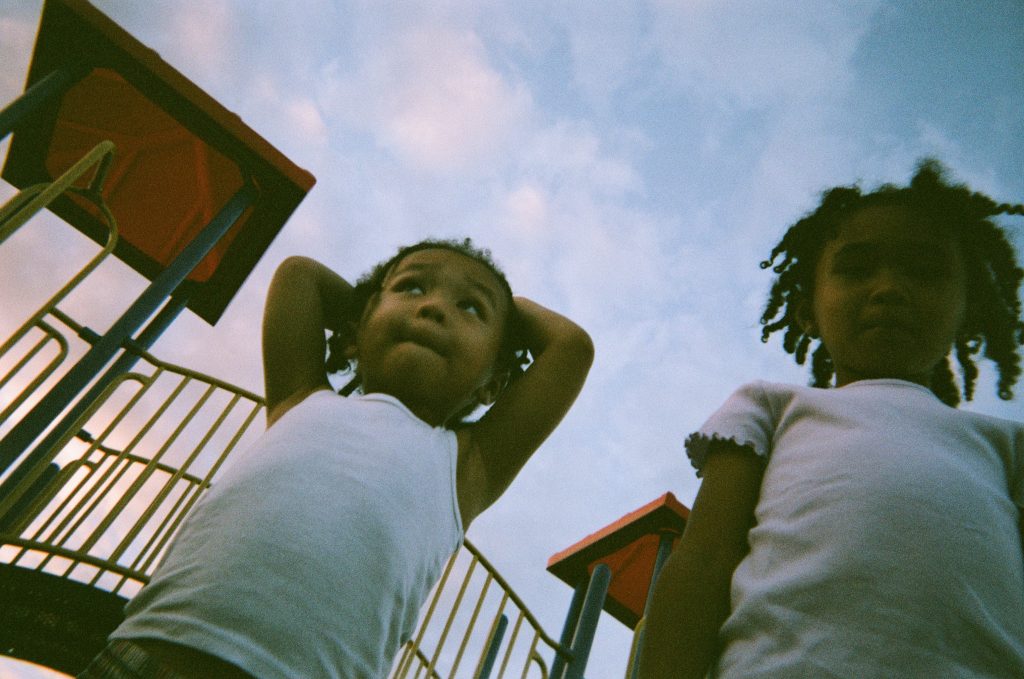 Photo composition by Melinda Kong for Exposure
This challenge helped so many young people find inspiration to keep creating despite carrying the weight of uncertainty and restrictions due to COVID-19. For some, the pandemic has opened a new path to cultivate their artistic voice.
Our third winner, Shavayah Jackson, holds a BA in theatre and film and spent years in school studying the theoretical side of art and reading scripts but she's just starting to explore her individual creativity.
"I have experience with looking at things from a theoretical perspective or with the need to critique, [And] this was a really awesome opportunity to explore what I could make."
Film photography was a great way for participants to get out of their comfort zones and create without the pressure and focus on the outcome. The challenge of trusting your creative eye was in full demand, as participants could not redo or see their photo until it was developed.
However, for Shavayah, using a disposable camera was the perfect bridge to trust her creative vision. She felt that since she did not have the opportunity to see the image, and retake it until she saw it was perfect, allowed her to capture a more authentic story that represented her creative style and summer experience.
"You can create something beautiful out of even the things that you didn't expect. I learned to allow things to be as they are in the moment, and be okay with whatever the outcome is. And learning to construct something with whatever I create in the end," she said.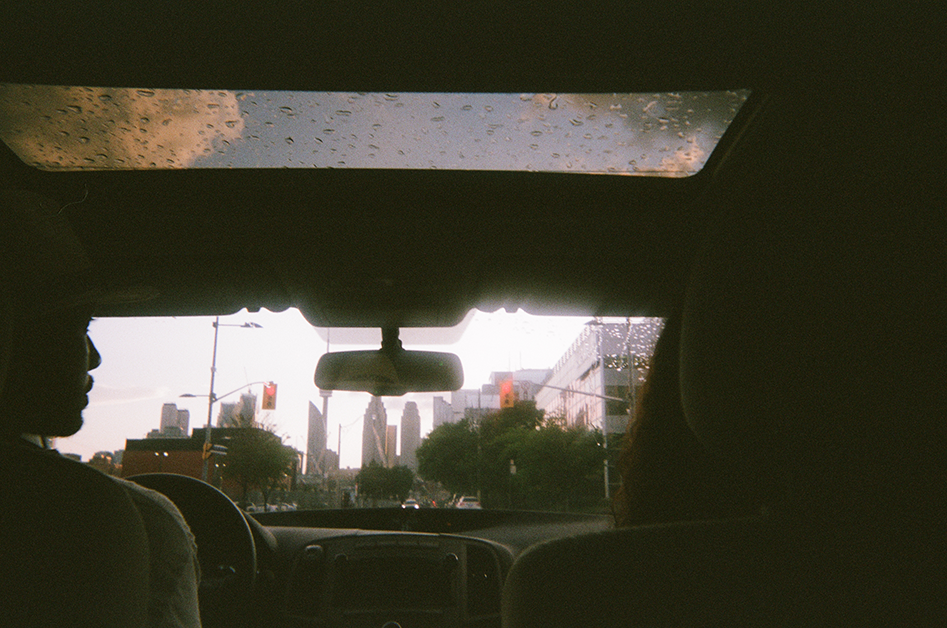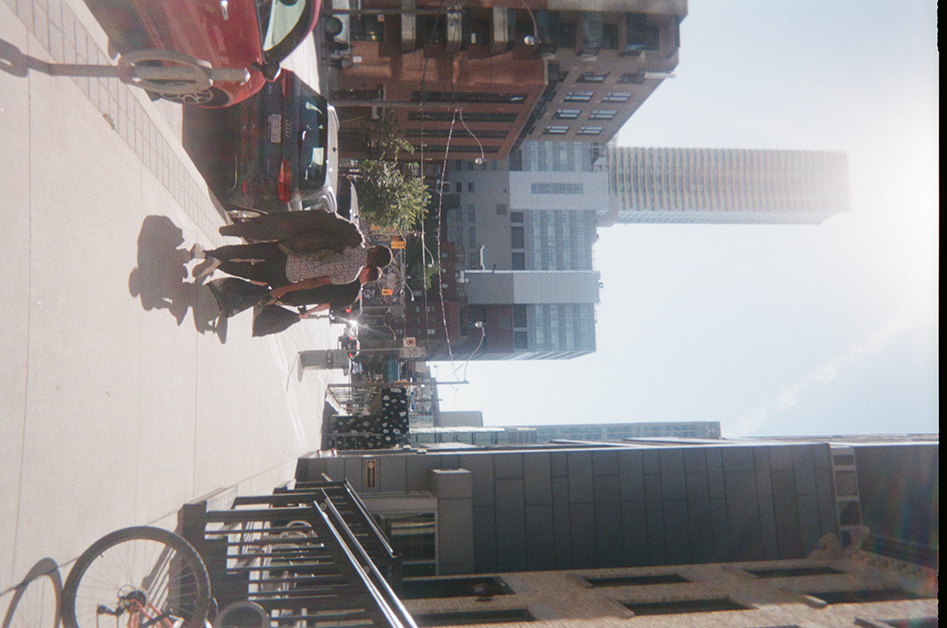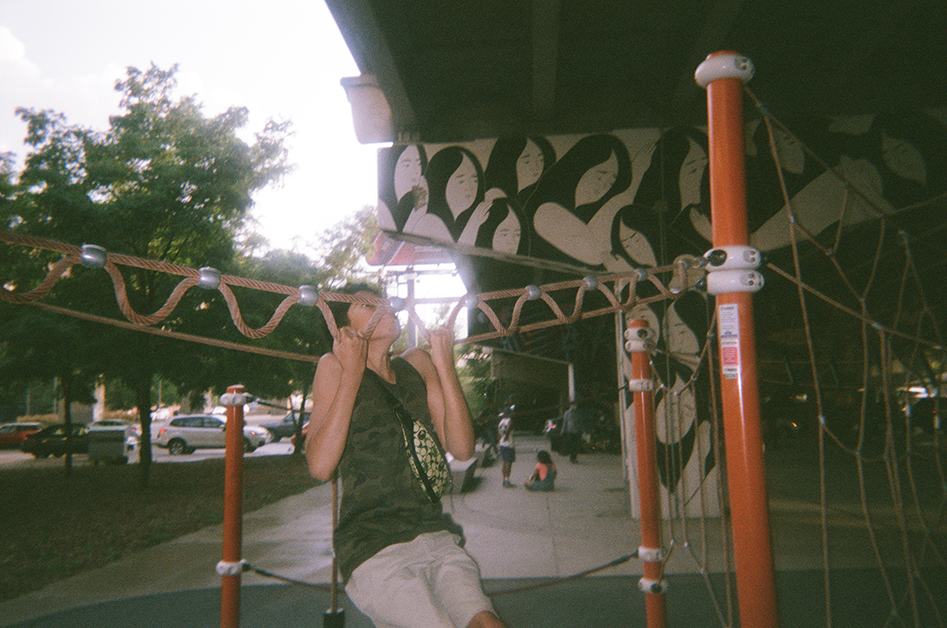 "FACE IT" a photo composition by Shavayah Jackson
Interested in joining our mentorship program? Sign up for Creative Connect today!