In this workshop, participants will learn about the different typographies, lettering styles, textures and printing techniques of Graffiti. Sign up now if you're an emerging artist between the ages of 14-29 looking to explore new and unique artforms.
Led by Jimmy Baptiste, a Toronto-based youth educator and muralist, participants will become engaged in the fantasy world of Graffiti art, and how this discipline can be a positive form of creative expression. Sign up for Creative Connect to learn more.
RSVP on Creative Connect
---
About Jimmy Baptiste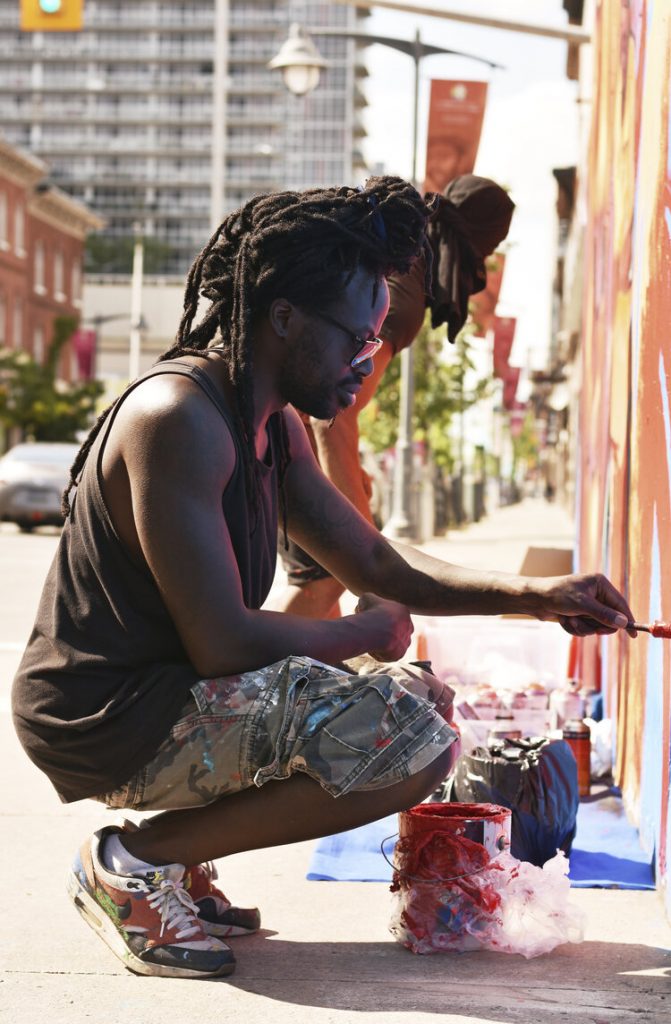 Jimmy Baptiste is a youth educator/facilitator, graphic artist, curator and muralist, raised in Montreal, Quebec. His work is inspired by the imaginative world of graffiti and typography, manga culture and comic books. These elements have helped him create a unique aesthetic and high-quality artwork. The objective of his work is to create strong imageries and vibrant visual compositions with a touch of sensibility.
Jimmy promotes the use of murals and graffiti to engage people of all ages in positive skill-building experiences, while simultaneously supporting local arts and culture, enhancing the City's for residents and visitors.