Looking for a wall to bring your mural concept to life? During this workshop, muralists Adrian Hayles and Leyland Adams will share tips and resources on how to secure a wall for your next project.
This conversation is a part of our Just Us: The Learning Room series of workshops designed to support muralists within the City of Toronto bring their mural projects to life. Learn more about the series here.
---
Meet the
Panelists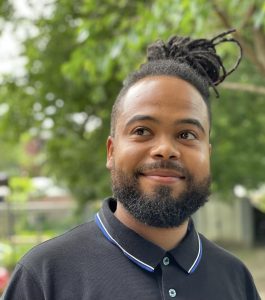 Leyland Adams
Toronto Artist Leyland Adams is a creative person of colour who has always pushed boundaries, including the boundaries of accessible art. Working with the Canadian National Institute for the Blind, Adams is making murals accessible for people with visual impairment, while beautifying his community through meaningful art. Leyland has travelled the country and across the globe to places like London, New York, and India to bring his special brand of public art to the world. In addition to private commissions, the Sheridan College Fine Arts grad works as a facilitator and project coordinator for StreetARToronto on projects that enliven and enhance the city.
Most recently Leyland Has worked with StreetARToronto as a coordinator for accessibility projects that give opportunity and elevate the voices/artwork of artist with accessibility needs by vinyl wrapping there artwork onto concrete safety barriers used for cyclists and pedestrians. These projects give the artists, who might not have the opportunity to showcase their artwork in public, a chance to shine and be seen.
Leyland's mural work features high-contrast imagery, audio descriptions, and – in the case of The Jazz Soul of Yonge and St Clair (2022, commissioned by StreetARToronto) – textured imagery and QR codes with audio descriptions for the visually impaired.
Adams is a community-based public artist who partners with organization of all sizes to ensure impactful and meaningful public art that engages community.
His art can be seen at www.leylandadams.com and @leylandadams on Instagram.
Adrian Hayles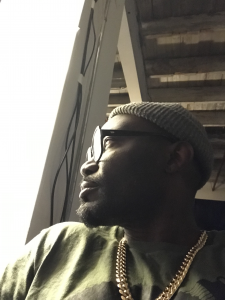 Blurring the lines between graffiti and ultra realism, Adrian's voice and vision is instantly identifiable. His works include countless portraits and illustrations for various magazines and collaborations with the City of Toronto to develop murals for vacant community spaces. In the past Adrian has painted complete buildings and city blocks, including the world's second largest independent mural the Yonge Love Murals that is 22 storeys tall and covers 6,700 meters square. Adrian has designed award winning video games and animated television shows. He has also successfully developed and patented the Stud Horse Foldable Drawing Bench and is the Principal and Founder of Worth Gallery in Toronto's core.