Whether you're selling prints, ceramics, or services, creating and managing a successful digital storefront that represents you and your practice is key in reaching the right audiences and generating sales. In this workshop, Shopify's Merchant Success Manager Celine Hajjar will guide you through how to set up your online store, understand payment processes and back-end analytics, and share tips, resources, and best practices in generating sales online and offline for artists. This workshop will also feature guest speaker and multidisciplinary artist, Yung Yemi, who will share his experience with e-commerce and using the Shopify platform.
About Shopify
Shopify Inc. is a Canadian multinational e-commerce company that powers millions of businesses online. Shopify helps people achieve independence by making it easier to start, run, and grow a business, believing that the future of commerce has more voices, not fewer, so they are reducing the barriers to business ownership to make commerce better for everyone.
Click Here to Register
This workshop is part of Left of Centre: Business Sm(Arts), a series of professional development workshops to help you gain the skills you need to fuel the entrepreneurial side of your artistic practice. To learn more about Business Sm(Arts) and register for workshops, click here.
---
About Celine
Hajjar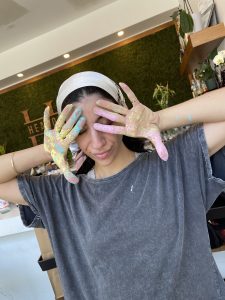 During the day, Celine is a Merchant Success Manager at Shopify Plus and helps stores with a $4 -10M GMV strategize and grow their e-commerce presence. At night, she's a painter, artist, and designer, designing sustainable fashion, painting custom pieces, and selling them on her Shopify store.
About Yung
Yemi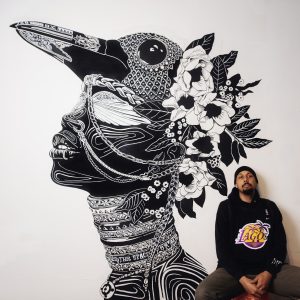 Adeyemi is a self-taught artist whose practice incorporates photography, mixed media collage, murals and assemblage. He works out of his studio in Toronto's Kensington Market neighborhood and has shown work across Canada and the United States. He has also worked with brands such as HBO, Instagram, Adidas and the Toronto Raptors on commercial collaborations. Website | Instagram