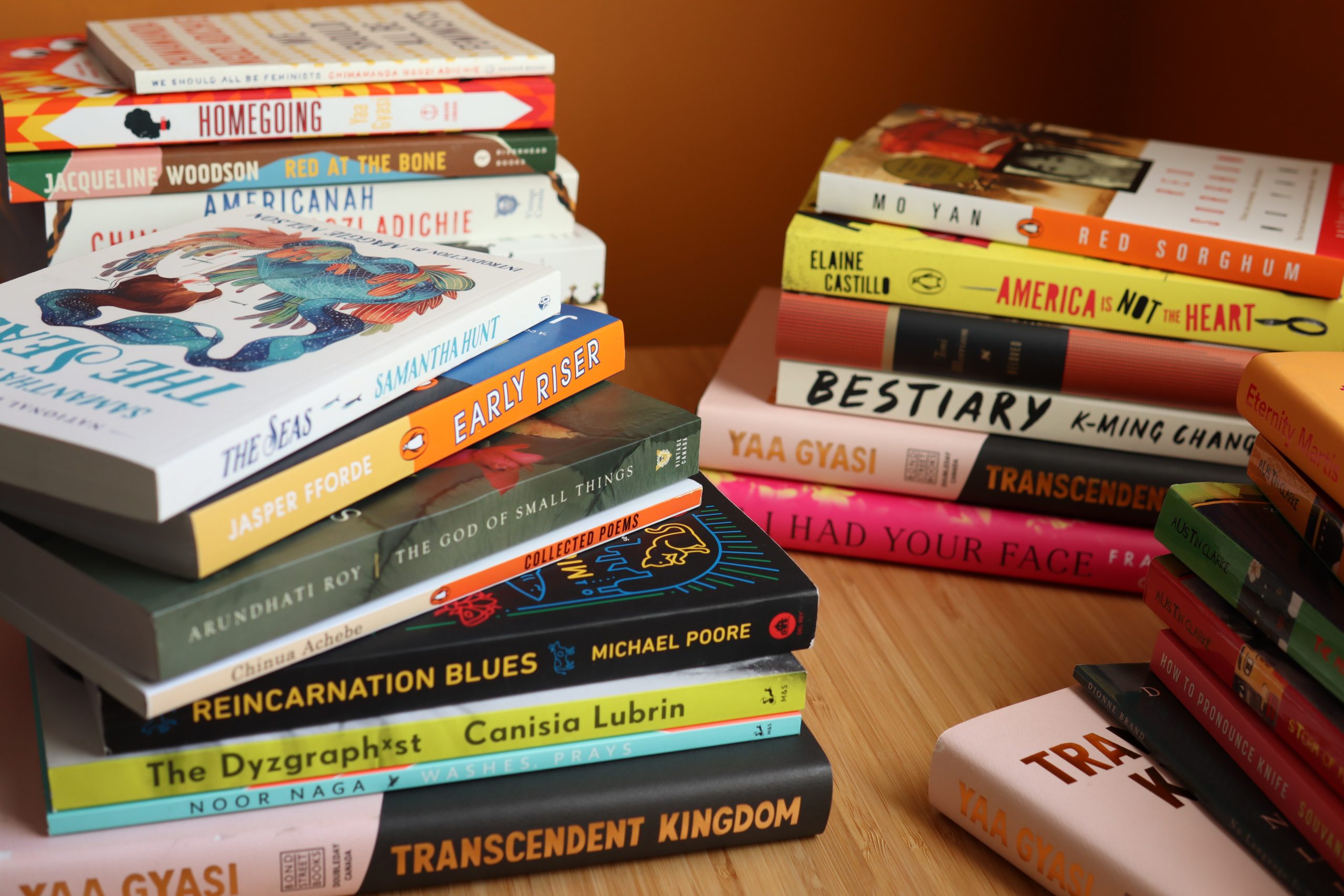 Storytelling is one of the core pillars of Afro-diasporic culture, heritage and traditions. Yet, throughout history, our narrative has been simplified, rejected and made to conform to white-heteronormative standards. In our Creative Catalyst stream as part of our Left of Centre program, three artists are working closely with a Creative Writing Consultant, Fiona Raye Clarke to enhance their craft and open doors for new professional opportunities.
Thanks to Penguin Random House, we were able to give Fiona and the writers working with her, Rochelle Richardson, Jonsaba Jabbi and Jen Katshunga books that will help enhance their craft and keep them inspired. From classic novels such as Beloved by Toni Morrison, to newer works like the Transcendent Kingdom by Yaa Gyasi, these collections generously provided by Penguin Random House will help inspire our cohort as they continue to develop their artistic practice. 
We asked Fiona and our cohort to tell us about the books they choose, how it will inspire them as they evolve their artistry, and what it means to be a Black writer empowering Black narratives in literature. Read our Q&A below!
---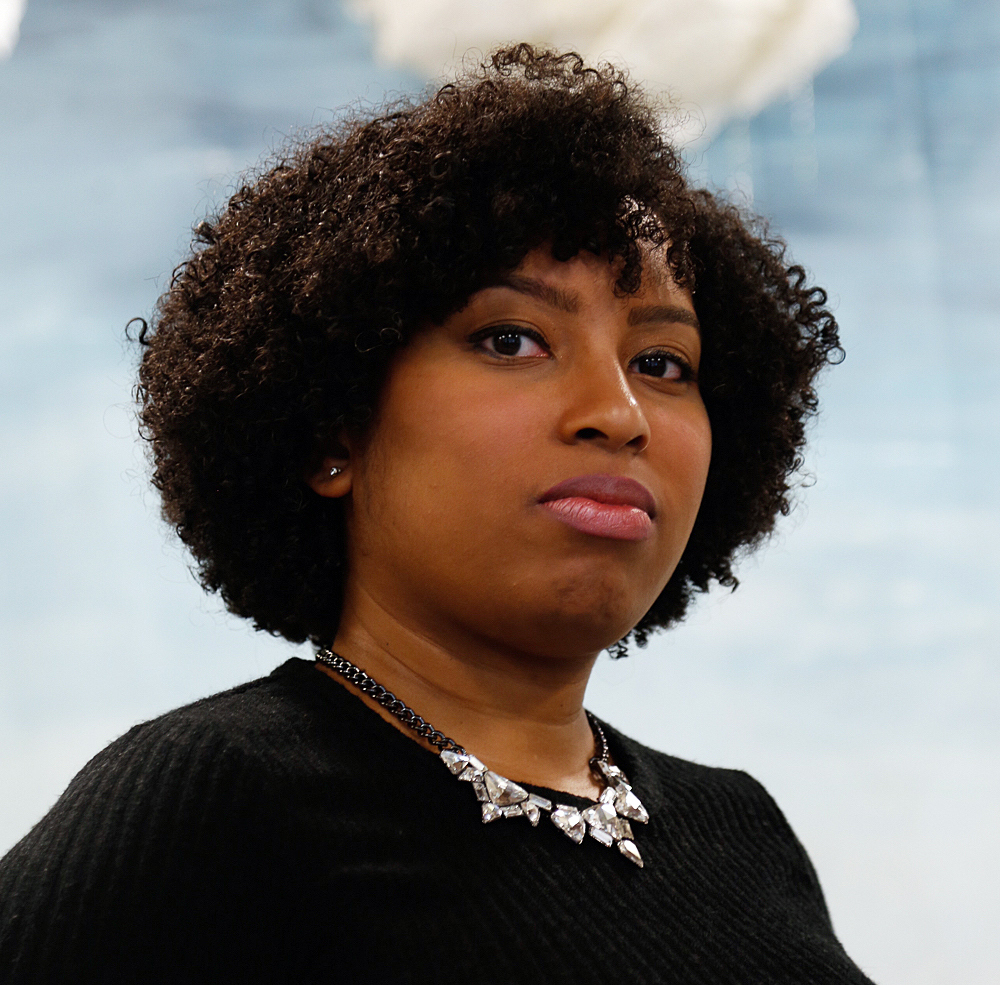 Fiona is an award-winning Trinidadian-Canadian multidisciplinary artist. Her plays have appeared in various publications and on stage at the InspiraTO Festival and b current's rock.paper.sistahz festival, and her writing has been published in Broken Pencil Magazine, The Puritan Town Crier blog, Room Magazine blog and the League of Canadian Poets Chapbook Series: Black Poets Edition.
Q: What has been your experience so far consulting with Jen, Jonsaba, and Rochelle?
My experience has been really rewarding. I've been able to help with applications, consult on exciting new works, chat about the challenges and rewards of maintaining a writing practice, and attend a very successful reading. All the artists are exploring such different topics from different perspectives and cultural identities within Blackness. I can't wait for everyone else to have the opportunity to read and enjoy their writing. But mostly, it's exciting being on the ground floor of the careers of the next generation of new Black writers in Toronto.
Q: Of the books you selected, what is one book you are most looking forward to reading? Why?
I can't offer one book I'm most looking forward to because there are two. The first is Transcendent Kingdom by Yaa Gyasi because I adored Homegoing – it was the book I definitely wished I had written. The second is Bestiary by K-Ming Chang. I had the pleasure of being taught by her during the pandemic and loved her approach story and to fiction. I'm so excited to dive into her beautiful and poetic words.
Q: How do you anticipate these books will inspire and support your artists in their creative writing?
Other than actually writing and showing other people your work, reading is the next best thing for your craft. Learning from other writers on the page can help build the sophistication of your prose and the more you read the more you're exposed to the images that are already out there, pushing you to create new ones – as I'm always doing for the artists. The selection of books was incredible and really rich, speaking to the unique interests of all the artists, but we all gravitated towards Transcendent Kingdom, which shows how important Yaa Gyasi and other new-generation Black writers are to all of us. A good book lives inside you: I'm confident these books will provide inspiration for years to come.
---
Rochell Richardson is a Canadian-Caribbean multidisciplinary theatre artist, writer, producer and advocates for Black, Queer, Mad/Mentally Ill, and disabled communities. Rochelle's writing and performance work often explore the use of magic-realism in the development of performance. She delves into subjects about race/cultural identity, sexuality, gender, social change, mental illness, and fantasy. She'll be working alongside Fiona Raye Clarke to enhance her creative practice. You can learn more about her here.
Q: What has been the most impactful thing you've learned working alongside Fiona so far? Why?
Fiona, has been incredibly patient as a mentor as I have been adjusting to the active changes affecting my already planned projects. Fiona's only intentions are to guide us to where we want to go, without any preconceived notions. Even if I don't mention the practical advice she has given me, I have already learned so much from her by example. My biggest question for her has been weighing heavily on me as I began training for my career: "How do you choose which path to follow? If I want to be successful in doing different things how do I find balance? How do I decide which to focus on first?" Cleverly, Fiona didn't directly answer my question but rather asked me what I wanted. She gave me answers for each goal/ creative desire and told me to schedule it into my day. I want to write? Read. I want to write a play? Read a play a day. I want to write a book, read some. Write. Things can quickly overwhelm us when we focus on who we will be and where we end up. Sometimes the answer is to figure out what you want and to just make time to work toward it.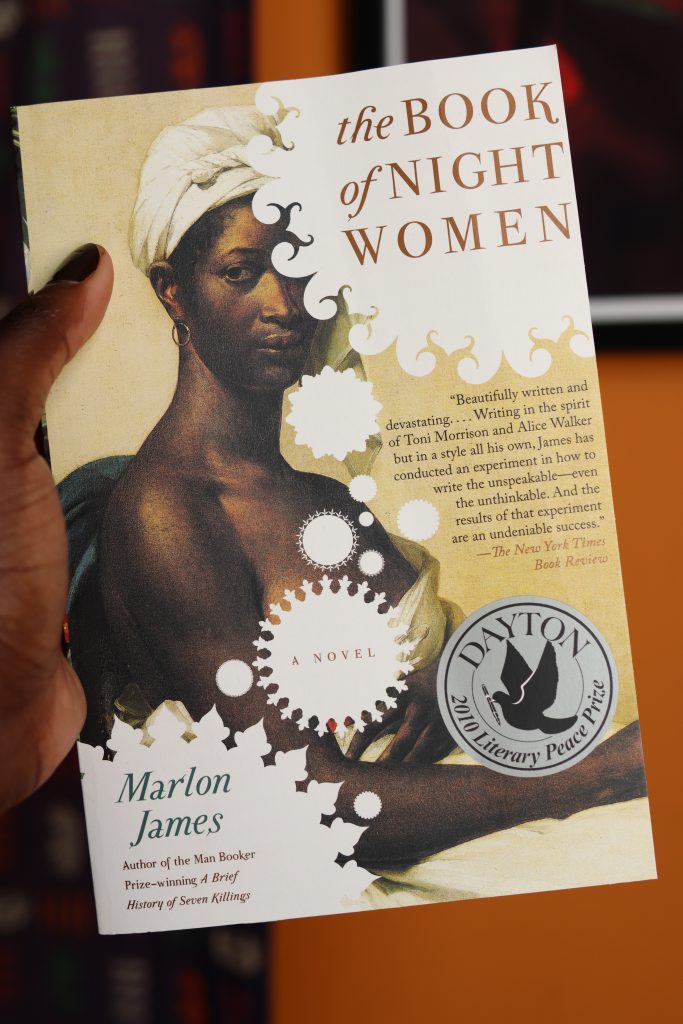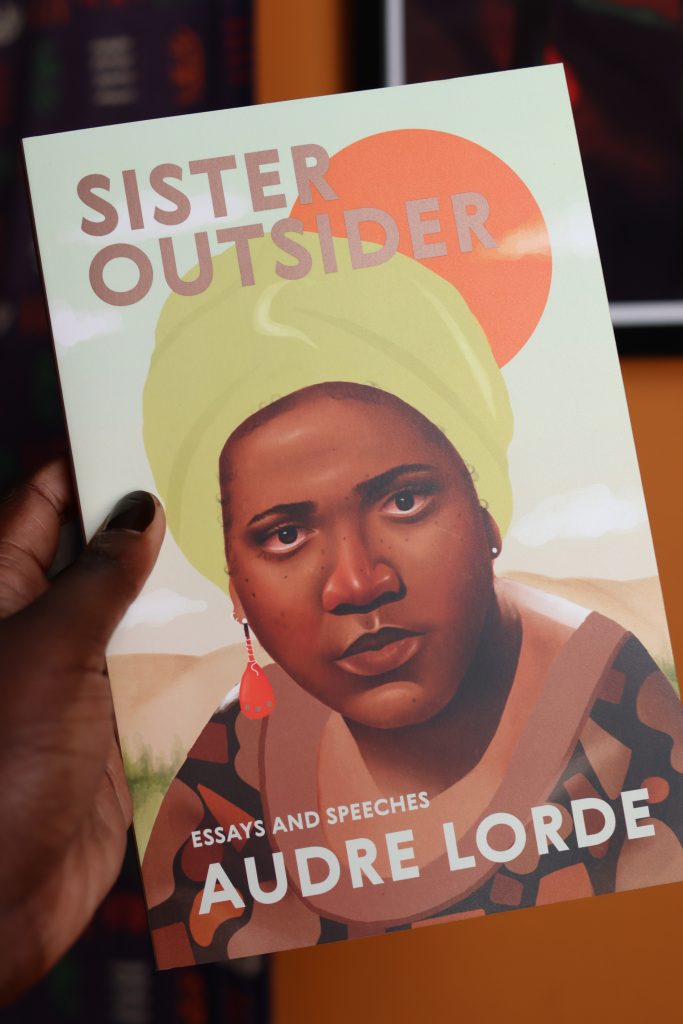 Q: Of the books you selected, what is one book you are most looking forward to reading? Why?
I chose each of these books for different reasons. I wanted stories of black women and mysticism. I wanted to read stories about Black people navigating mental illness. I wanted to read about complex family relationships in BIPOC families. I wanted to read about women informed and wrapped up in their culture, who take it with them everywhere they go. I wanted to read about women who are searching for their place, for a culture that has been lost to them. The past, future, and present of Blackness. It's cheesy but I am so excited to read all of the books that I chose because I made choices from different perspectives. If I have to choose one, I would say Transcendent Kingdom by Yaa Gyasi as its description resonated with topics I have currently been exploring on the intersections of Science, Culture, Religion, and Mental Illness. I'm intrigued to see how it parallels with my work on the nuances of humanity and generational healing.
Q: How do you anticipate these books will support your creative writing practice?
As mentioned above I wanted to explore as many different Black voices and narratives that I could. I wanted to discover authors I didn't know and read more of the ones I did. I think diving into so many different narrative voices will support my ability to have a more distinctive voice as an emerging author. I've taken many writing programs/classes and I have made the mistake of writing what others have wanted. I'm anticipating that having this wonderful collection of Penguin Random House books will inspire a sense of freedom and unlock the defined narrative voice that I have pushed down in the effort to conform to who I was expected to be as a writer.
---
Jonsaba Jabbi is an emerging writer, storyteller and introvert born and raised in Toronto. When she's not working in communications during the day for a non-profit organization, she moonlights as a part-time snacker, avid reader, makeup enthusiast, Youtube viewer and aspiring traveler. Jonsaba is part of our amazing Creative Catalyst cohort and will be consulted by Fiona Raye Clarke as she develops her manuscript.
Q: What has been the most impactful thing you've learned working alongside Fiona so far? Why?
Fiona has taught me that planning is everything when it comes to writing a book. In one of our sessions, we created a manuscript plan which included my writing goals, how many words I would write, the books I will read and more. She helped me understand that there is a lot of work that goes into developing a manuscript which is outside of the writing itself.
Q: Of the books you selected, what is one book you are most looking forward to reading? Why?
I'm looking forward to reading Austin Clarke's Toronto Trilogy which depicts the lives of Caribbean immigrants living in Toronto in the 1960s. Austin Clarke is one of the very few writers who writes about Black life in Toronto so prolifically and because I write about Black life in Canada, I wanted a deeper look into what it was like to be Black in 1960s Toronto which was a very different place.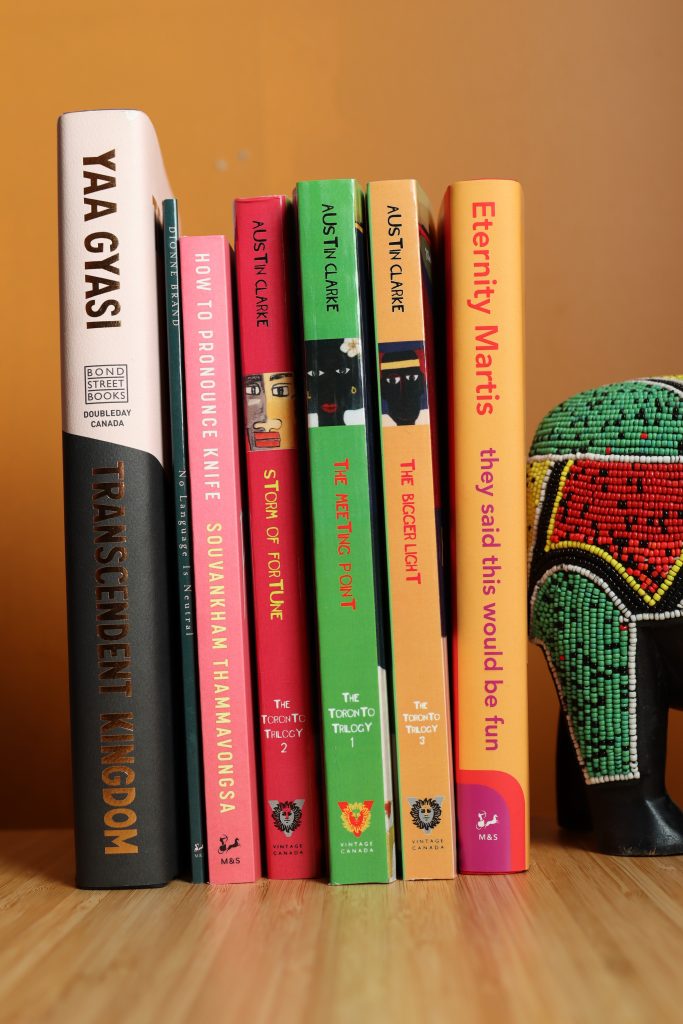 Q: How do you anticipate these books will support your creative writing practice?
The manuscript I am working on is set in 1990s Toronto. The books I received are written by Black or POC authors with the majority of them set in Toronto or somewhere in Canada. These books will give me insight into the lives and experiences of Blacks and other immigrants in this country and will help flesh out some of the themes I'm working on in my own work.
Learn more about Creative Catalyst, and how we support emerging artists here.