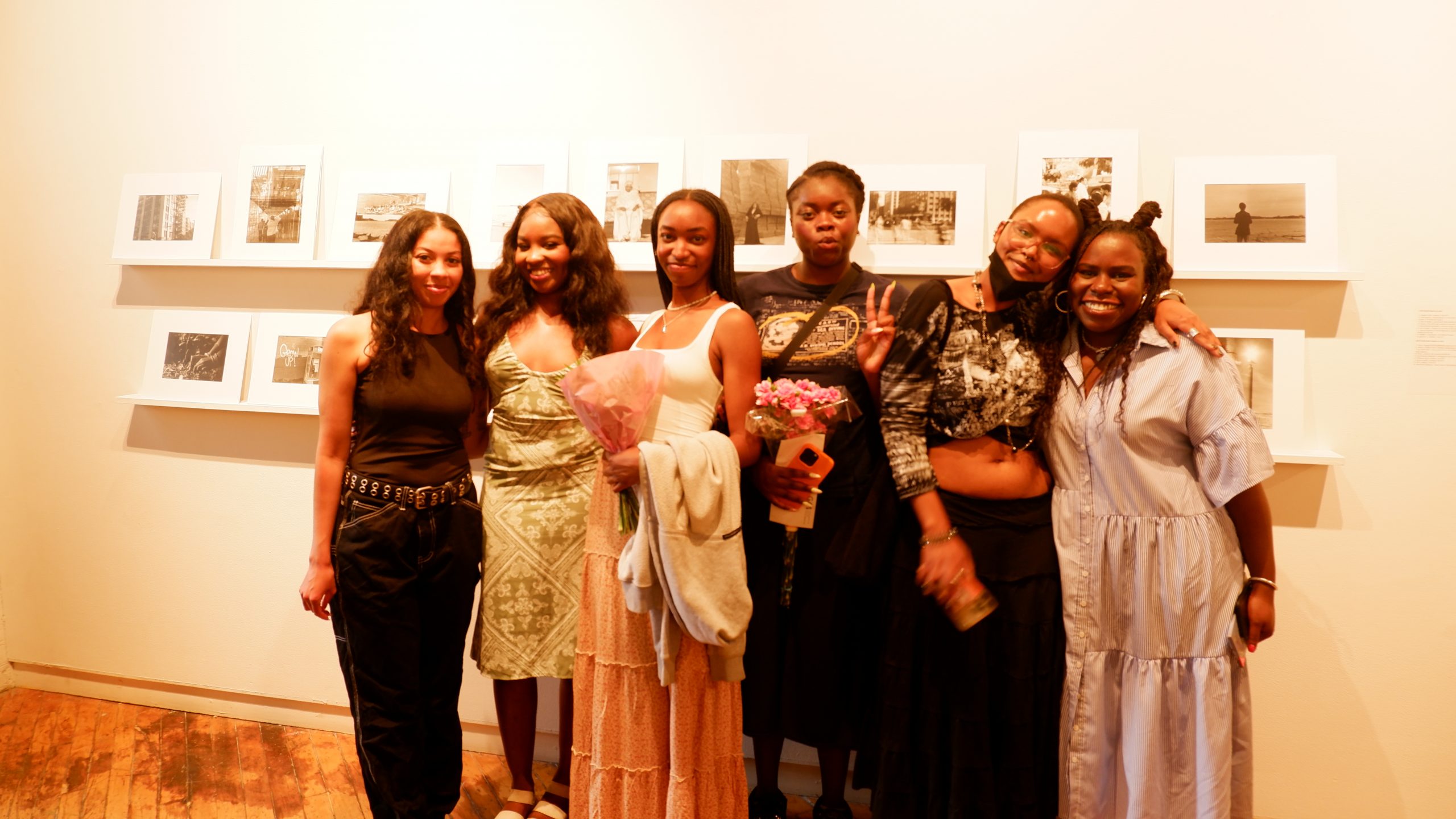 Toronto is a city powered by creative youth. However, the changing landscape of this city is making a pathway in the arts seem more elusive for many artists. As third spaces become fewer in number and more expensive to access, Black youth are often the first to lose out on opportunities to explore their creative passions. Our Youth programs are a key way in which we're able to address this barrier to access.
Gallery 44 Centre for Contemporary Photography's annual award-winning film photography program OUTREACH provides aspiring youth photographers with the opportunity to explore film photography and work in darkrooms. The program offers youth 6 intensive weeks of hands-on workshops with critique, artist talks and discussion groups. Through a long-running partnership with Gallery 44, Nia Centre has been able to facilitate young Black creatives accessing these often expensive spaces at no-cost.
Each year, Gallery 44 offers up two awards to participants who excel in the program. This year Nia Centre's participant Anu Makinde walked away with the G44 x Toronto Image Works Award. The win gives Makinde access to a G44 membership, workshop vouchers, facilities credits and mentorship. Most importantly to Anu: time to continue the meditative process in the darkroom.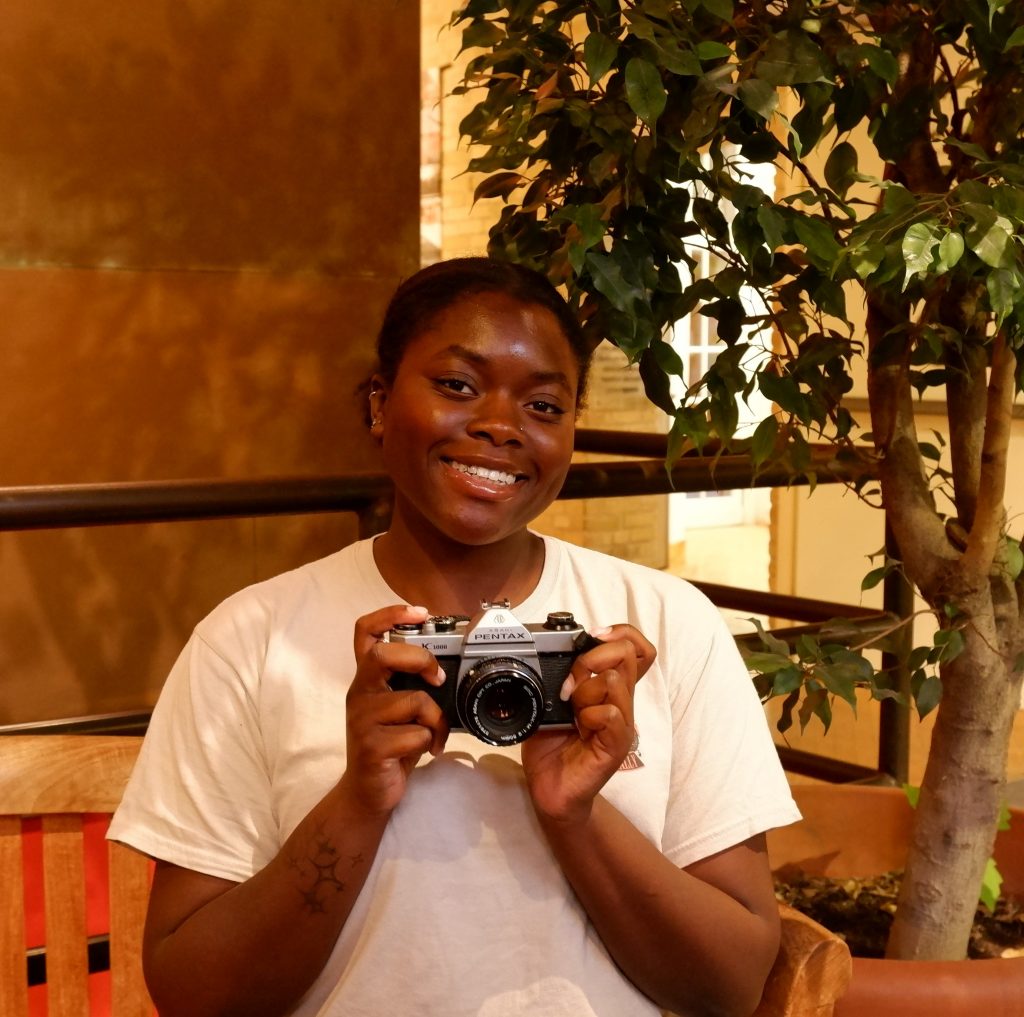 Makinde has been taking photos from the time she was a young child, eager to capture tender family moments like weddings and birthdays. She describes herself as a shy child, who felt that photos could communicate emotion better than words. As a young adult, photography has allowed her to be curious and inquisitive in ways she couldn't access when she was younger.
After discovering the program on Instagram, Makinde joined a group of 8 emerging photographers participating in the intensive. The sessions were facilitated by photographer Edan Maxam, whose own practice uses analog and historical photography methods to explore identity, family history, oral storytelling, healing and activism. Maxam was instrumental in helping Makinde to form an interest in documentary photography.
Much of the value of youth programs like Outreach is found not only in access to services but in the invaluable access to community building with fellow youth artists. "I loved that I had a space to learn with people," Makinde explains. "I loved being able to hold an analog camera and not be intimidated by it. I liked how caring and passionate the space felt without the typical intense rigour people embody in 'formal Canadian' art spaces." This year, the theme 'Moving Horizons' challenged the 8 participants to explore themes of change, revival and regeneration.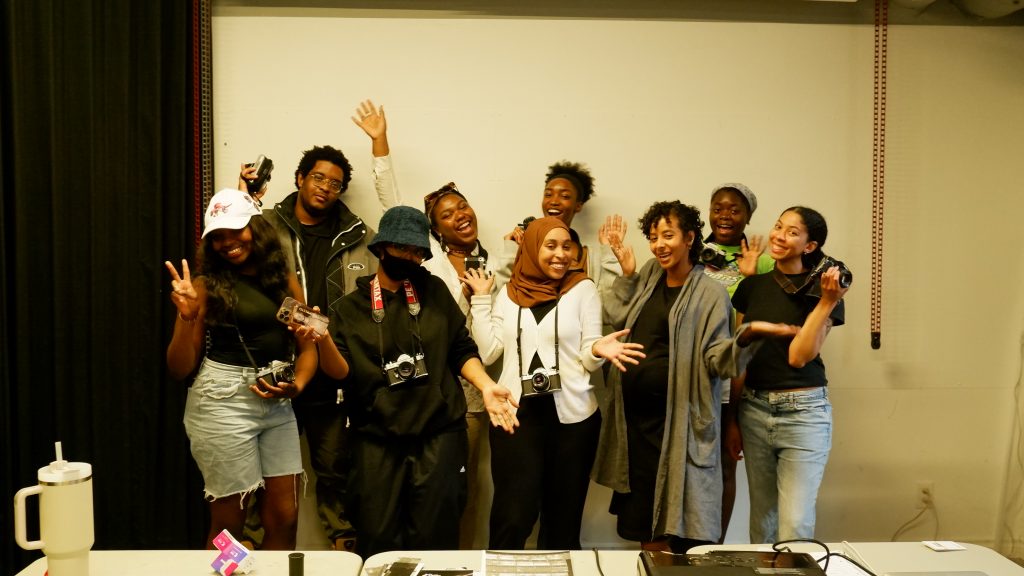 Makinde's final project explored how AI and rapid technological development disrupts our relationship to literature and the spaces that come with it. "I love libraries," Makinde explains. "And with the recent attacks on literature and literacy in our own province - what better way to represent that than varied mediums - a tree, a wooden chair, a printed paper. Those three things interact in a library".
"I'm wondering about the mourning of libraries in the digital age. I'm trying to remember them, and see them in a new way, with new uses. I thought the excerpt that I chose from Jamaica Kincaid's 'A Small Place' was an excellent way to remember that destruction - and that [engaging with] literature is never an isolated process."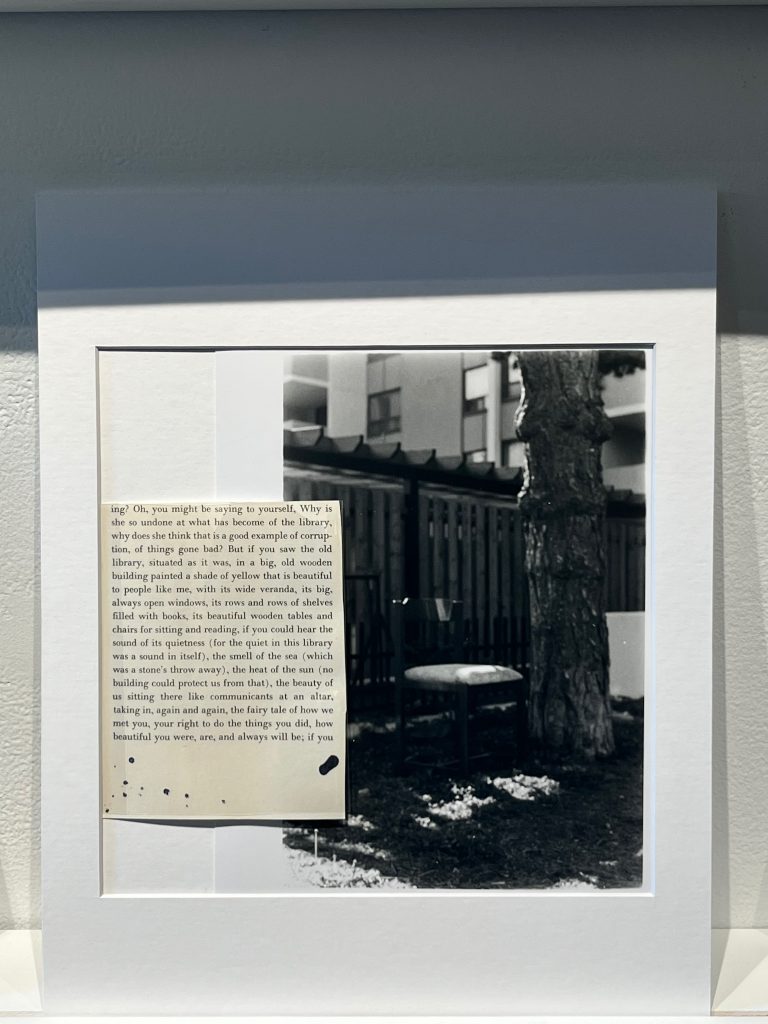 Participating in this program and having the opportunity to access the darkroom studio means that Makinde will be able to continue to develop her unique artistic visions, hone her craft and contribute her artistic vision to the local arts scene. "What I would like to see for Toronto is what I would like to see for people everywhere" she tells us. "I would like art to be more about exchanging ideas and less so money. I would like art to value the importance of sharing knowledge intergenerationally; interacting with younger kids and teaching them things."
As she gears up to spend more time on her photography, Makinde will also be completing her academic thesis on afro-diasporic music in Canada. As a budding creative, she'll also be working to build spaces where people can share critical reflections on aesthetics and she hopes to be able to educate others through workshops and a podcast she is working on with her friends.
Each year, the OUTREACH program gives young people the opportunity to challenge themselves creatively and expand their artistic horizons. With each new cohort, we learn new things about the way youth are thinking through the challenges of our world. Participants in this program, who are exploring issues in technology, diaspora, urban farming and changing cityscapes are using photography as a medium to create meaningful connection and change in their communities.
---
You can support Nia Centre's work with youth by becoming a monthly donor. Check out our impact on young Black creatives and find out how you can make a difference.